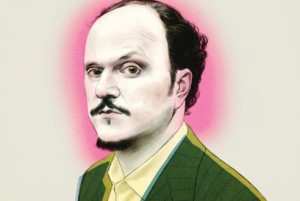 There are a heck of a lot of "Best of 2011″ lists coming out this week. There's the best music, the best films, and, of course, the best books. But with so many "best of" lists, put out by practically every blog, magazine, and newspaper around, it's hard to tell which books really came out on top.
But fear not! After combing through some well respected sources' "best of" lists, it was clear which books were the real winners. The lists consulted included those compiled by Publisher's Weekly, Kirkus Review, National Public Radio, Barnes & Noble, The Economist, Paste Magazine, Slate Magazine, Goodreads, the Washington Post, the Washington Examiner, the Village Voice, the Los Angeles Public Library,The New Republic, Amazon, The Horn Book, Esquire, and The New York Times.
There were, of course, books that made it onto just one or two lists, but to really be the best of the year, a book's got to make a bigger splash than that. Therefore, the books that made it onto three or more of these lists are posted below on this compilation of what may as well be called "The Best of the Best Books of 2011″:
The Top 15 Fiction Books:
1. The Marriage Plot by Jeffrey Eugenides
2. 1Q84 by Haruki Murakami
3. State of Wonder by Ann Patchett
4. Open City by Teju Cole
5. The Tiger's Wife by Tea Obreht
6. A Dance with Dragons by George R. R. Martin
7. Train Dreams by Denis Johnson
8. 11/22/63 by Stephen King
9. The Submission by Amy Waldman
10. The Art of Fielding by Chad Harbach
11. The Night Circus by Erin Morgenstern
12. The Tragedy of Arthur by Arthur Phillips
13. Swamplandia! by Karen Russell
14. The Paris Wife by Paula McLain
15. The Pale King by David Foster Wallace
The Top 13 Nonfiction Books:
1. Blood, Bones, and Butter by Gabrielle Hamilton
2. Blue Nights by Joan Didion
3. The Swerve: How the World Became Modern by Stephen Greenblatt
4. Bossypants by Tina Fey
5. Townie: A Memoir by Andre Dubus III
6. In the Garden of Beasts: Love, Terror, and an American Family in Hitler's Berlin by Erik Larson
7. Hemingway's Boat by Paul Hendrickson
8. The Information: A History, a Theory, a Flood by James Gleick
9. Malcolm X: A Life of Reinvention by Manning Marable
10. Thinking, Fast and Slow by Daniel Kahneman
11. Catherine the Great by Robert K. Massie
12. 1861: The Civil War Awakening by Adam Goodheart
13. Charles Dickens: A Life by Claire Tomalin
The Top 11 Young Adult Books:
1. Divergent by Veronica Roth
2. The Scorpio Races by Maggie Stiefvater
3. Daughter of Smoke and Bone by Laini Taylor
4. Between Shades of Gray by Ruta Sepetys
5. Blink & Caution by Tim Wynne-Jones
6. Beauty Queens by Libba Bray
7. Anya's Ghost by Vera Brosgol
8. The Future of Us by Jay Asher and Carolyn Mackler
9. The Girl Who Circumnavigated Fairyland in a Ship of Her Own Making by Catherynne M. Valente
10. A Monster Calls by Patrick Ness
11. Chime by Franny Billingsley
The clear favorite of critics is The Marriage Plot, which shows up on seven different lists. Additionally, 1Q84, Divergent, and Blood, Bones, and Butter all made it onto six. It goes to show how diverse readers' (and editors') tastes are across America. Clearly, though, there's still common ground, and if you're looking for a good book to devour this holiday season, chances are you'll find plenty of worthwhile material on this list.