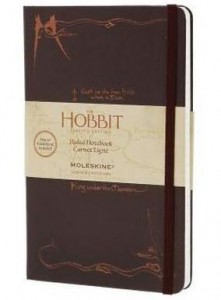 By Kelsey A. Liebenson-Morse
"To lose a passport was the least of one's worries. To lose a notebook was a catastrophe." – Bruce Chatwin
I've always wished I were a Moleskine notebook lover and user. After all, Moleskine notebooks are the stuff of legend, the very notebook Oscar Wilde, Vincent van Gogh, Pablo Picasso, Henri Matisse, and Ernest Hemingway used.
I dated a poet in high school who always had a Moleskine with him—a small notebook he would keep in his back pocket to spontaneously pull out and scribble mysteriously in. He seemed surprised I claimed to be a writer and had never heard of Moleskine. He claimed they were "the best." It's most likely this exchange that has reminded me to stick with a basic Marble composition book—with their neat, even, dependable lines.
Could it be time to branch out?
Despite it's status, the notebook was, and still is, somewhat unassuming—leather-bound with a bookmark in the center, thick, unlined pages, and a hand-sewn spine.  During the 19th and 20th centuries, this yet unnamed, handmade notebook was used by artists and travelers who sat un plein air drawing up sketches and dreaming up casts of characters for some of the world's greatest books.
Today's Moleskine is designed to look like English travel writer Bruce Chatwin's personal notebooks. (John Updike once described Chatwin's writing style as "a clipped lapidary prose that compresses worlds into pages.") Chatwin, who traveled extensively in Australia, Africa and Chile, wrote about the importance of his notebook in documenting his impressions in his 1986 novel, The Songlines. Allegedly, Chatwin was buying his notebooks from a family-run business in Paris, and when he heard it was being shut down, he ordered as many as he could. The name "moleskine" was a nickname Chatwin had for his notebooks, and it was his enthusiasm and endorsement for the notebooks that helped create what is today a multi-million dollar company.
In 1997, an Italian company called Modo & Modo, now Moleskine SpA, recreated the notebook and began marketing it as the legendary notebook of Picasso and Hemingway. Moleskine notebooks have loyal and widespread fans, many of whom suppose their idol's would approve. Standard notebooks have an elastic around the outside, rounded corners, a pocket in the back cover, a ribbon bookmark in the center, and, now days, comes in every color in the rainbow.
In July 2012, Moleskine products were being sold in 22,000 stores in 95 countries. Moleskine products include "Writing/Travelling/Reading" notebook collections (as if they weren't all suited to the same one), as well as the "Bruce Chatwin." Moleskine also offers planners, diaries, and sketchbooks. Since it is the holiday season, the Moleskine website offers "gift packs" such as the "Creativity Gift Pack" and for $56.85, comes with the Moleskine Classic Large Sketchbook, Moleskine Wood Pencil Set, Moleskine Highlighter Pencil Set, and Moleskine Pen/Reading Glass Case. Moleskine has certainly come a long way since the days of small notebooks circulating Europe years ago. Is the appeal of Moleskine purely psychological? If it is (and if it isn't) it might be time to say goodbye to my childhood composition books and give the old Moleskine a try.