by Matt Kolbet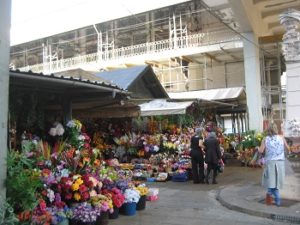 Drinking port in Portugal was a natural fit. I had three souvenir bottles in my luggage, packed between wrinkled shirts and dirty socks, padded on all sides by clothes that after a week of travel had too much life of their own. My underwear wasn't actively saluting, but it was clearly considering the matter.
"No liquids on the plane," said a gate agent in Lisbon when he found the bottles in my carry-on. He smiled, offered to take them for me. I declined his generosity and shuffled the alcohol over to my checked bags, worried about how often they would be tossed before we arrived home.
I had come to Portugal stoically, having chosen it after reading it was the least-visited country in Europe, wanting to avoid large crowds and places falsified in the name of tourism. Our travels, heading south from Oporto through Fátima and Coimbra, taught me about Salazar's dictatorship, generations of people whose voices had been censored, whose bodies hadn't been given adequate fish to eat or milk to drink.
Returning home, I understood how all liquids are suspect. Terrorism was new only in form. Still, the process felt ridiculous. Port was explosive only in taste—particularly a nice bottle of white I'd discovered. Drink too much and keep talking: personal revelations sometimes stain relationships, though usually verbal embellishments are simply attempted plumage.
Arriving back in the U.S., I was dismayed that one of the bottles had broken despite my best efforts to protect it. The airline was unsympathetic, a symptom of both economics and fear. I knew luggage policies did not cover alcohol. Fortunately, the cost of port in Portugal often rivals that of bottled water. The one real problem was the smell—my bag reeked like a last-call drunkard, and we had one more leg on our journey.
Delay in an airport was a natural fit. I wished I could retrieve a bottle from my checked bags to render pre-flight wait more bearable. Instead, my words, slurred by tiredness, were more confessions of being to my wife, mere plumage.
Once home, after too little sleep I began the post-trip ritual of repossessing a life I'd left behind: pick up the mail, empty my backpack, distribute its contents. Most importantly, do laundry.
The last worried me. I didn't know if the sweet wine's odor would ever leave my clothes and backpack, or if every time I traveled I would mentally revise Poe into The Bag of Amontillado. If I'd hit a brick wall.
What would need replacing? That was one of life's enduring questions, itself strangely resistant to loss, replacement or even substitution.
Even though I'd been lucky enough to spend a week in Europe for an anniversary, I didn't want to buy anything—not in the age of re-use and re-cycle. I washed the bag in cold water, stuffed it with old newspaper, and set it out to dry in the turbulence of late summer weather. After two days, only a small area of discoloration marked the backpack's misadventure.
The laundry was a separate matter. Colors kept from from whites. Each load initially went through a vinegar rinse. I knew outdoor drying would help with any lingering bouquet, but vinegar, acerbic as it is, is an underrated first line of defense.
Evening came softly, a good omen. I barbecued a few burgers, though they seemed heavy after a steady diet of fish. Perhaps I wanted to appease some olfactory god, scenting the air before checking on my clothes. It was still an hour until sunset, and as I digested, my attention turned to optics. The yard blossomed fully. I smiled—even if this were the day's final joy, I could delay no longer.
My eyes beat my nose in solving the case of the drunken vestments. The colors looked fine, toned down a little in the waning sun. The whites, however, shone brilliantly. Though I did not get to drink from the broken bottles, the port had brightened my weary clothes. It would cost too much to pre-wash my clothes in wine regularly, even in a country as generous as Portugal, yet the accident of turbulent travel had bleached the stains of time and inconvenience from my socks and underwear. I lifted garments to my nose and found nothing but freshness.
Portugal had introduced me to Fado (I had sheet music to practice for a party next month) and Jose Saramago, a writer whose revolutionary voice is always sharp, never short on brain or bones. No matter how the world tries to break people, individuals will rebel, seeing, as Saramago notes, the pact we sign at birth.
Lives can be repurposed, too. The laundry folded, I sat on the deck and drank a glass from a surviving bottle. Evening vanished. Sound took over where sight and smell left off. It was white port, and while I knew it wouldn't bleach my insides, I felt cleansed, refreshed as I sipped it. My wife sat next to me, holding my hand, and to say anything more would be like saluting undergarments, additional plumage.
Matt Kolbet lives in Oregon. His second novel, about betting on student exam results while teaching in England, is Lunar Year.