By Thom Brown
Sitting and sweating by an anonymous statue, I was alone yet liberated in the enchanting Slovenian capital. Ljubljana promised to be a land of unexpected joy. I'd emerged from the sleeper train, keen, excited, haggard, and disheveled, although yet to find a place in the city to stay.
Still, the day was young.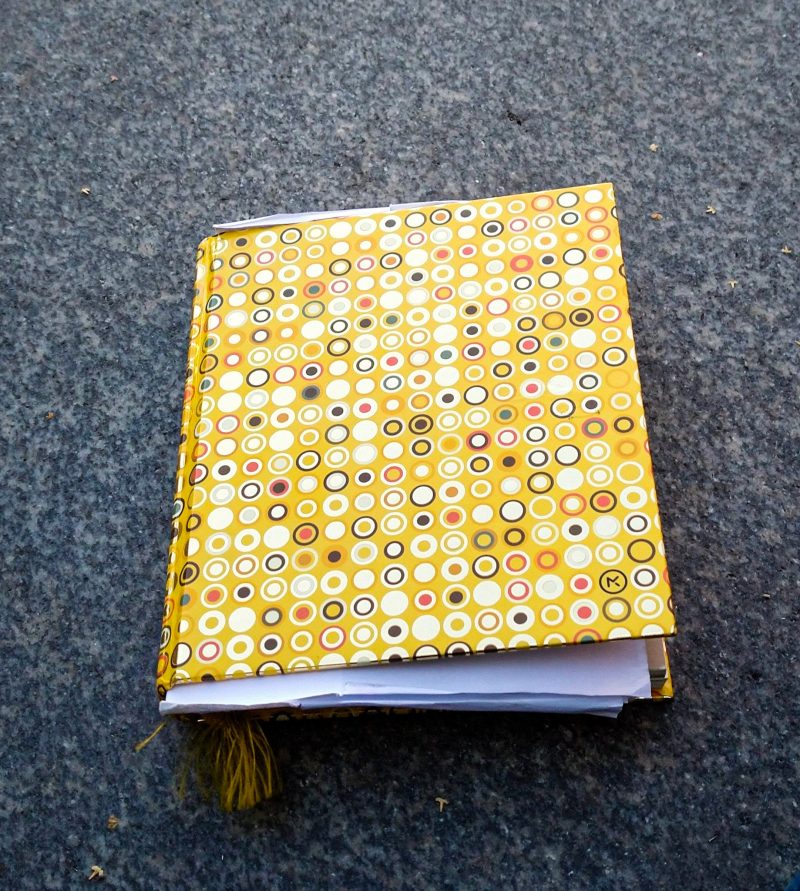 Beside me, a journal lay, without it owner. An unopened book with no title; the potential secrets inside were endless. Trying to ignore it, I waited for the owner to pick it up. But time passed and no one came. As if it was an abandoned puppy, it was time to assume responsibility.
Flicking through the artwork and poetry that lay within, I searched for clues of ownership. With the help of locals, we solved the mystery and tracked down the owner – Julija – before carrying art to the safety of the artist.
From there, I returned to the statue, this time, opting to admire the imposing, yet nervous-looking figure. It was France Prešeren, clutching a book strikingly similar to the lost journal.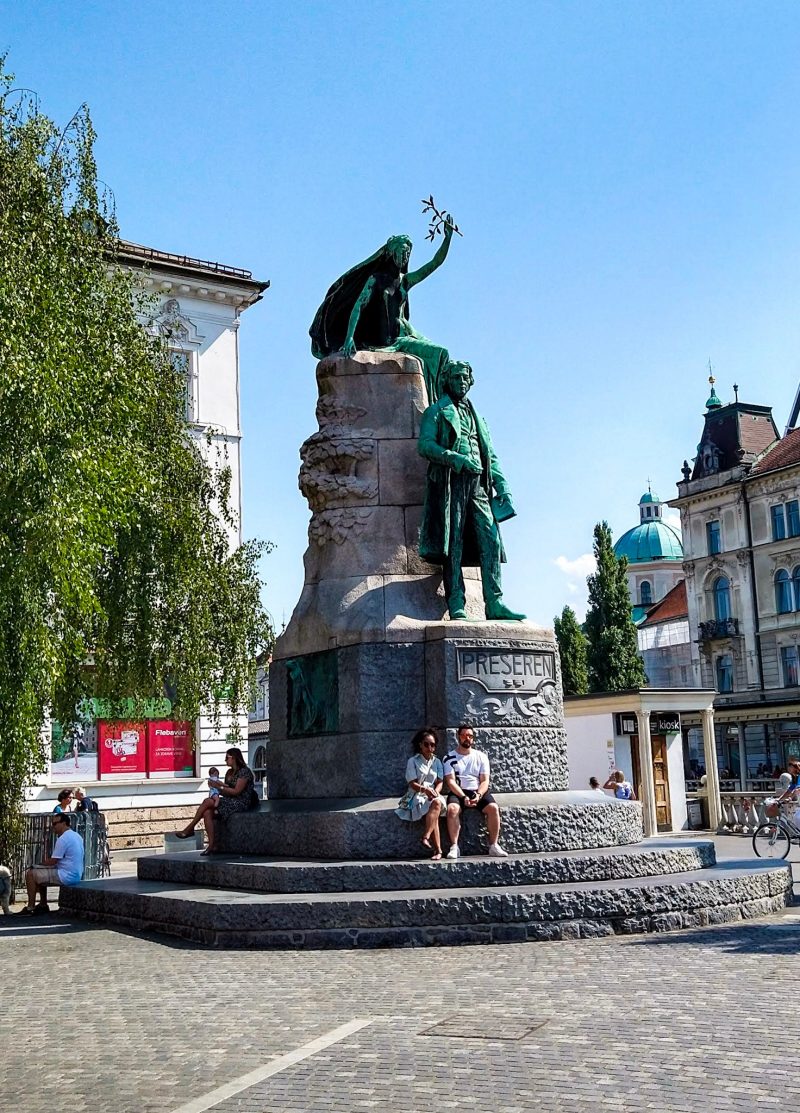 Prešeren is a poet credited with providing Slovenia with a national identity. He wrote in Slovenian, a language considered common and vulgar, refusing the venerated German.
One poem, A Toast, has been adopted as the Slovenian national anthem.
"May joyful cheer
Ne'er disappear
From all good hearts now
gathered here."
Like all great works destined to bind a nation, it's a poem about drinking. Reminiscent of Auld
Lang Syne, it evokes a feeling of brotherhood, optimism, and losing oneself in the Nirvana that is the present moment.
It's a poem that became not just the anthem of a nation but the anthem of my time spent journeying across the European continent.
Throughout the days spent writing and nights spent sharing a toast with travelers, Prešeren's work gripped me. Wherever I looked, his poetry was stamped on the consciousness of this country.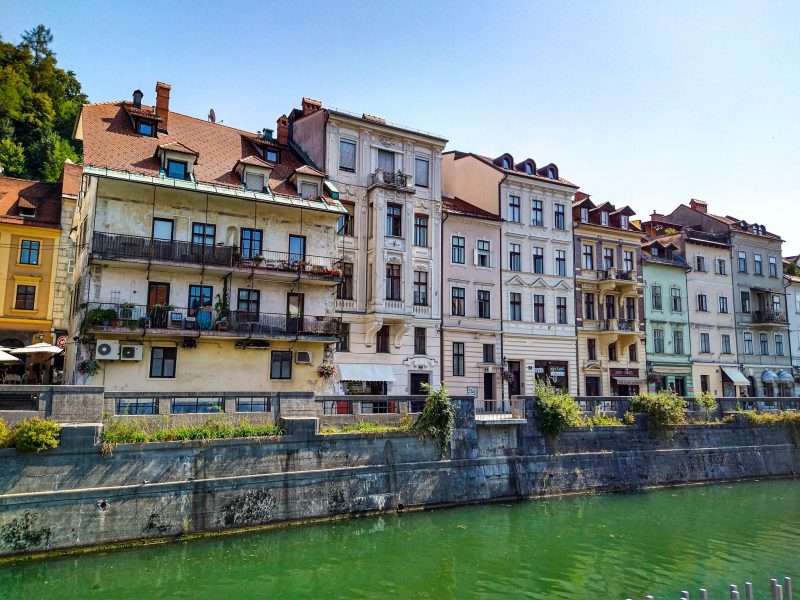 The peaks and valleys of Ljubljana's fairy-tale green surroundings matched the ebb and flow of his prose; the grandiosity of the city's architecture stood as proudly as his words; his name arose repeatedly in conversations with the locals who found solace in the noise of a darkened and crowded tavern.
Prešeren was inspired first, by his unrequited love – also called Julija – and second, by his land, most notably, the serenity of Lake Bled. So that's where I went, searching for even an ounce of that magic that fuels the creative genius psyche.
With no time to walk, I took the bus to Bled from the capital. I alighted and found myself wandering downward to the lakeside.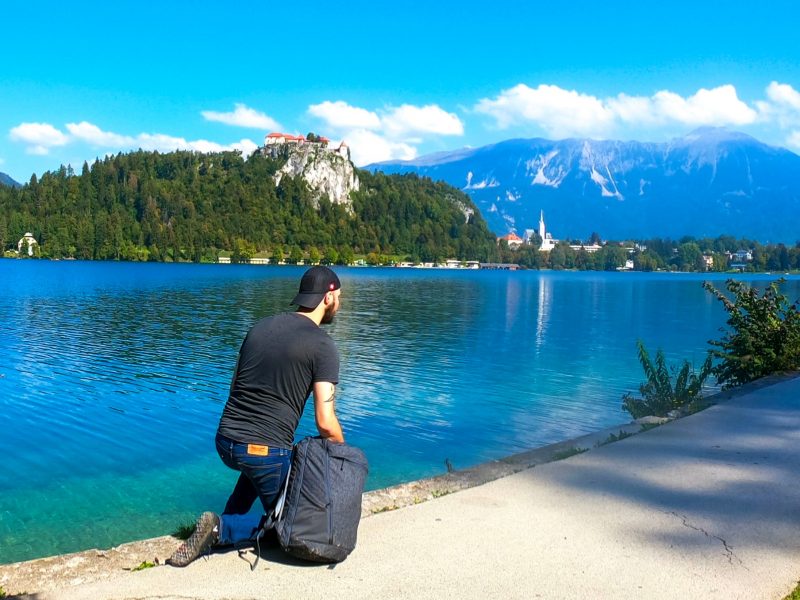 With stillness it shone, like a spotless mirror, reflecting the soft blue abyss of the sky above. I was alone, liberated.
Following the trail toward my lakeside lodge, I traced the monotonous mountainous terrain that lined the water's edge with an enchanted, protective forcefield.
Between two fertile trees appeared an opening into the lake so tantalizing as to be impossible to refuse. I released my shoulders from the burden of my backpack, unclothed, and felt a tingle as my body slid into the cooling blue water; the same holy water that cleansed the mind and soul of Prešeren.
Floating on my back, admiring the perfect blue sheet above, my muscles loosened, and all sensations slipped away. I was leaving the physical world, now, and entering the world of imagination, inspiration, and poetry. This. This is the Nirvana of the present moment.
Save for a few bird songs and the gentle trickling of water, all other sounds faded into insignificance. My mind and body floated freely in the landscape that inspired a nation.
This was Blake's Jerusalem. The Holy Land.
…
There was only one more journey that needed to be completed before I left Slovenia: the trail from Bled to Vrba, Prešeren's birthplace. I'd imagined it to be much like Stratford-upon-Avon, plastered with the Poet's face on every corner and crammed with tacky souvenir shops. Nevertheless, the journey had to be made.
My worldly belongings on my back, I followed the road out in what I believed to be vaguely the right direction. Vrba – population 200 – is not well sign-posted. But it's a mere hour's walk. There was time to get a little lost.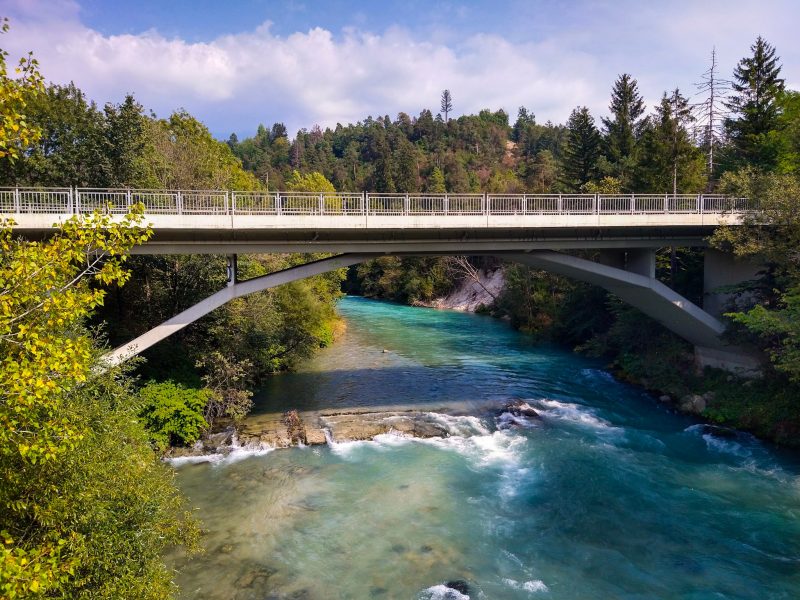 An elegant bridge stretched over a powerfully flowing, pale-colored river. It promised to take me from the busy roads to the calm and quiet of a natural paradise.
Upon crossing, I was once more entirely alone. Strolling through dirt tracks toward the sublime beauty of the Julian Alps, I'd wandered between an old railway line and a large crop field.
There was no traffic, no tourists; just a pleasant breeze, chirping insects, and Prešeren's O' Vrba rattling around inside my skull.
"The lure of learning beckoned me away.
Its serpent wiles enticing me to roam."
The heat was harsh and the path was steeper than anticipated. At one point, the only option was to cut through a private golf course, where I was immediately spotted by security. Walking with purpose and pretending to speak neither Slovenian nor English, I soldiered on to the other side and back onto the public footpath.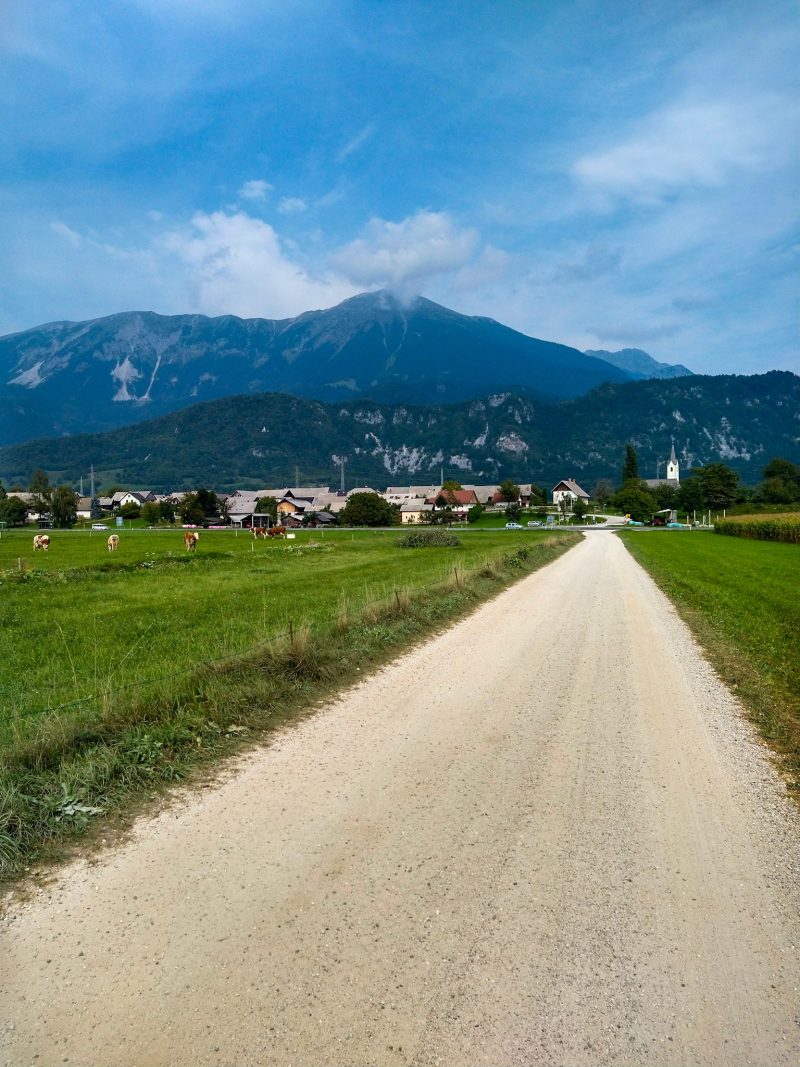 Onward, my feet marched to the beat of O' Vrba until the modest sign informed me I'd arrived.
Just a few short steps into the village, I spotted the home of Prešeren. It was, frankly, like every other house in the village. Just plain white, with a red sloping rooftop, tiny windows, a plastic black drainpipe, and a recently-trimmed green hedgerow.
I don't know if I'd expected some ancient cottage, grand castle, or ivory tower. I just didn't expect something so incredibly uninspiring.
Sweat streaming down my face, I dunked my whole head under the public water fountain before heading around the back to the heavy wooden door that was unchanged since Prešeren last stepped foot through it.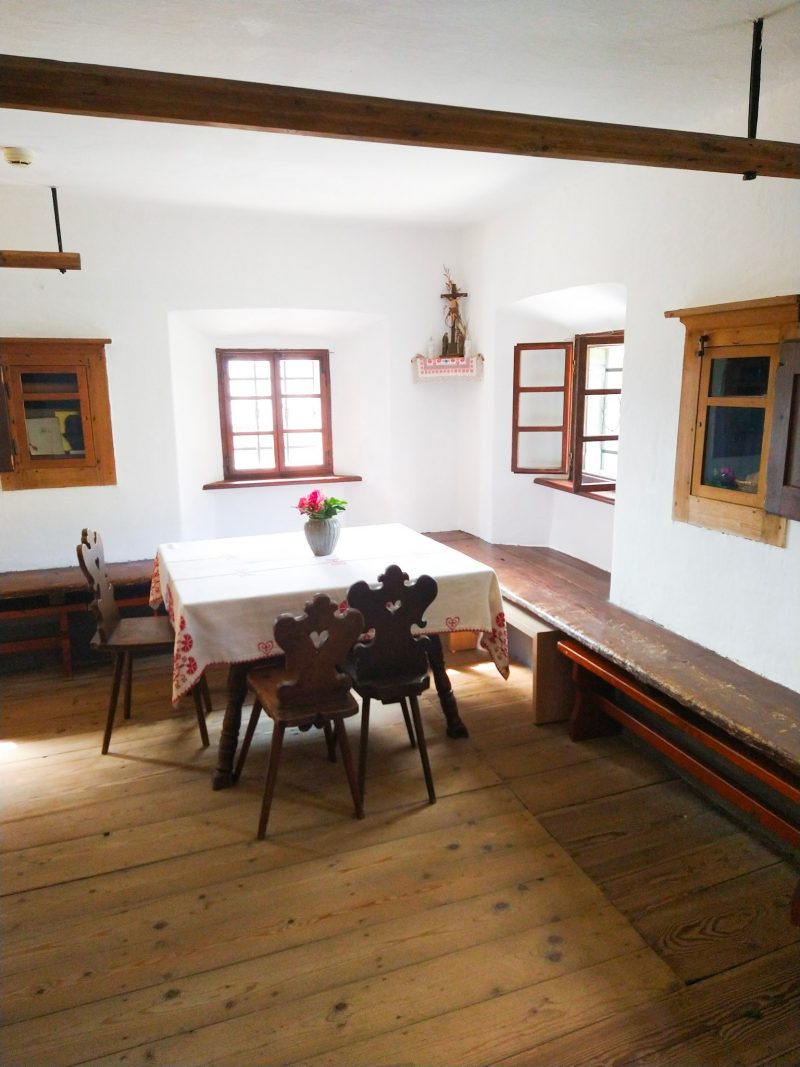 The inside is a museum now but when I went in, there was no one to greet me. I stood alone – liberated – in Prešeren's dining room. It was dark, wooden, and eerie.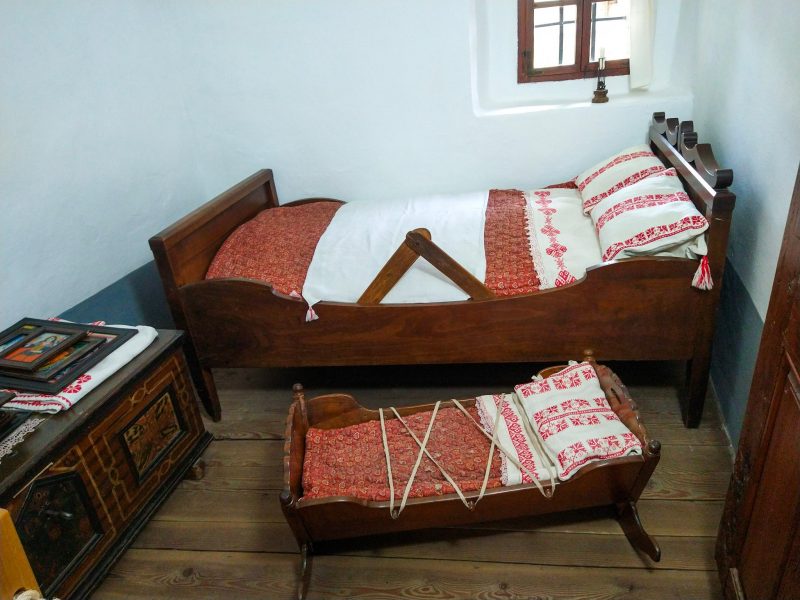 This was my space to connect with a writer far greater than myself. A writer who just days ago, I'd never heard of. A writer who 170 years after his death, continued to inspire girls with notepads and foreign-born nomads.
Literary greatness, it turns out, doesn't require a special start. It can be born in a very ordinary house, in a largely unheard of village. Literary greatness doesn't lie in where it originates but in what it dares to dream: a nation united by the power of poetry. Nirvana of the present moment. 
Born in Oxford, UK, Thom Brown has been a digital nomad and freelance travel writer since 2016. After travelling to over 30 countries spread across five continents, he's become committed to telling meaningful and compelling stories from a diverse range of cultures. You can find Thom at his website https://thombrown.co.uk/ and on Instagram at @thombrowntravel.