By Jessica Monk
We cannot but be most thankful that such a shocking thing was averted, and that the only person she has ever loved & who is in every way worthy of her should have got her at last
It was just a few years too late for Jane Austen to have her say on family gossip. But if she had lived past her 42nd birthday, she would have seen that life for her three youngest nieces was starting to behave uncannily like one of her novels. There were suitors aplenty, plot twists, and broken proposals. The mother of Cassandra Knight's Mr. Darcy even vetoed her son's choice of wife in a put-down worthy of Lady Catherine de Bourgh. "No money – all charms," she deadpanned, putting an end to Cassandra's chances.
Eight years passed, just like in Jane Austen's novel Persuasion, and Cassandra Knight, the youngest daughter of Jane's brother Edward Knight, resigned herself to marrying the unfortunately named Mr. Musgrave Alured Henry Harris instead of the dashing Lord George Hill.
The young Lord George Hill had swept into the lives of the Knight sisters in London in 1827. According to the diary of Cassandra's older sister Fanny, Lord George was with them at the park, the opera, and he even accompanied them on shopping trips. He seemed an ideal young gentleman: "a man who suffers shopping trips to win the heart of a lady is without doubt, a man who keeps his word."
No, Jane Austen did not say this (we do our best) – it's a tribute, Clueless style, to what she might have said. But, in a strange way, what she might have said has become almost as important as what she did say. "There's nothing uncanny about the girls living out the plots of the novels," thinks Sophia Hillan, author of May Lou and Cass: Jane Austen's nieces in Ireland. It demonstrates that "the universal truths that she uncovered, that she presented are shown to be universal truths because they are lived out, she knew what she was writing about." Jane Austen is one of those writers who invites adaptions because imagining our way into her head is a way of sharpening our own powers of observation.
Many have been the scholar who has raked through her personal documents and her novels for clues to her perspective. But until recently, no one except Sophia Hillan had considered the wealth of clues in the lives of her youngest relatives.
"This was breaking news, and that was the astonishing thing, you see nobody had stumbled on Tutankhamun's tomb before," says Sophia.
It was at the Jane Austen museum at Chawton on a mother-daughter day out that Sophia stumbled on a treasure trove.
"They allowed me to go in the back and parts where nobody went. It was kind of cold and it really felt as if nobody had warmed it up since the 19th century. And they produced all these quite literally dusty tomes and handwritten things, diaries, and there were watercolors, and all manner of things that I just couldn't believe that I was seeing. I couldn't believe there was a watercolor of Marianne, the girl who we're told in the letters Jane Austen took to the theater for her 12th birthday."
The search took her to the Hampshire Record Office, where she found a box of letters from this young niece labeled "Letters from Aunt May, to be kept for the moment." Sophia was the first person to open them in a hundred years.
You like him well enough to marry, but not well enough to wait…nothing can be compared to the misery of being bound without Love, bound to one and preferring another.
As the maiden aunt, a big part of Jane Austen's occupation was as unpaid babysitter for her young nieces and nephews. She knew them well, and it seems that she even preferred their company to the company of many adults.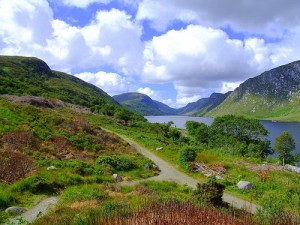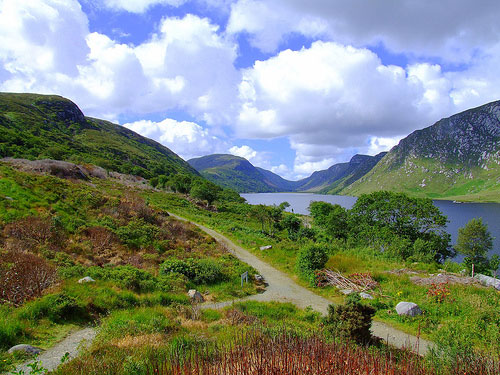 "We saw her often", said her niece Caroline. "She was a most kind and enjoyable person to children but somewhat stiff and cold to strangers. She used to sit at Table at dinner parties without uttering much probably collecting matter for her charming novels which in those days we knew nothing about."
Jane Austen even thanked her eldest niece, Fanny, for the "thorough pictures of her heart" in a comment revealing of the gleeful hunger she had for psychological material. She advised Fanny against marrying a man she did not love:
"You like him well enough to marry, but not well enough to wait. – The unpleasantness of appearing fickle is certainly great – but if you think you want Punishment for past Illusions, there is it – and nothing can be compared to the misery of being bound without Love, bound to one and preferring another. That is a punishment you do not deserve."
When Mr. Musgrave Alured Henry Harris ('Mus' to his family) awkwardly made himself an obstacle to Cassandra's happiness, her family evidently felt the same. She was packed off to her aunt Cassandra's house to 'think about' the proposal, and would have been lectured by Jane Austen too, if she had still been alive. We'll never know exactly why poor 'Mus' had to play such an odious character in this story: "I can't find anything terrible about this young man except he didn't seem to be very bright", says Sophia Hillan, with qualified sympathy.
If this were a novel though, a reader would have known what was terrible about Mr. Musgrave Harris straight away. He was a safe, stuffy local boy, unlike Lord George, who came bounding out of the wilds of mysterious Ireland, a place of romance and rebellion. The 1798 rebellion had been a serious uprising led by the charismatic Wolfe Tone and almost aided by the French – Ireland was a place bubbling with drama. Jane Austen advised her niece Anna not to write of Ireland: "you know nothing of the manners there," she warned.
And then there was Mr. Musgrave Harris's unfortunate name. The aesthetically offensive had a way of falling foul of the plot's evolution in Jane Austen. Would Jane Austen have suffered her heroine to combine her lovely name with Mr. Musgrave Alured Henry Harris?
Just when all seemed to be lost, Lord George reappeared like Captain Wentworth, galloping up to renew his proposals. "We cannot but be most thankful that such a shocking thing was averted, and that the only person she has ever loved & who is in every way worthy of her should have got her at last," her brother Charles said, giving his blessing.
There, the Jane Austen marriage plot might have ended happily. But Cassandra's brother Charles drew a strange picture of the bride on her wedding day. It was a very public affair, unlike the traditional Austen family weddings that took place at home. In Charles' account, Cassandra looks fragile and frightened. His usually bland commentary seems to have been overtaken by poetic insight on this day:
"The people crowded round to see her get in and out of her carriage, & poked their faces quite close to her, saying poor thing, how handsome, how very beautiful, generally adding poor thing or some compassionate remark as if she was going to be buried alive."
Charles' apprehensive tone proved to be right. Cassandra and Lord George were given seven years of happiness, but at 35 she was dead in childbirth of puerperal fever just as her mother had been at the same age.
Persuasion never guarantees Anne Elliot and Captain Wentworth a 'happily ever after.' In this late novel, Sophia Hillan's favorite (and mine), Jane Austen will only say that they were as happy as they could be in times of war.
So what comes after the inevitable marriage besides a happy ending? For Sophia Hillan, it is the story of a family. Through her research, Sophia was effectively reuniting a family that had been separated by time, their letters scattered throughout England and Ireland.
After the death of Cassandra, Louisa moved to Ireland, first as child-minder to her sister's orphaned children, and then as second wife of Lord George. Marianne was the next dutiful spinster sister to follow – this time to care for her ill sister. The romance between Lord George and Cassandra had changed the lives of the three youngest sisters.
"It gets me down when people try to dismiss (Jane Austen) as chick lit, she was nothing of the kind", says Sophia, "She did call spades spades, and she wasn't prudish."
Jane Austen would have been aware of the real-life consequences of the oh-so-tidy marriage plot. Courtship was an intricate and tightly wound mechanism that could only bring about great changes and alliances to the whole cast of characters involved. It was a high stakes game, and everyone had roles to play.
In this drama, Cassandra was to be the bride, the beautiful creature wed in her finery, and the mother who died in childbirth. Louisa was to be the wife, a woman who disappeared into her duties and her life in a foreign country – the helpmate of a husband who poured himself into attempts to improve the lives of the tenants on his estate.
And "lovely Marianne," Sophia's favorite niece, was to play a role that gave us a window into another story altogether, the unwritten story of the clever, well-liked maiden aunt, the story of Jane Austen herself…
To be continued in Part II — "The Clever One That Got Away: The Story of Jane Austen's Niece, Marianne"
*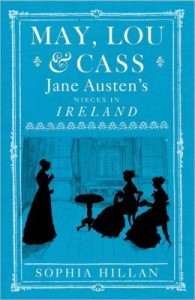 In the next segment, we'll be following the story of Marianne, the niece who was said to most resemble Jane Austen. Stay tuned for more on Jane Austen's Irish connection!
Fans of Jane Austen and Ireland can join Dr. Sophia Hillan and Richard Mulholland on a tour that traces the Austen family connection in beautiful Donegal. For more information, see our Special Group Tour Itinerary and check out www.specialgrouptours.com