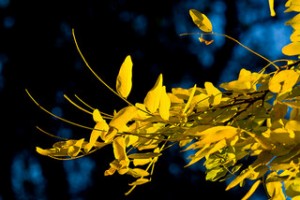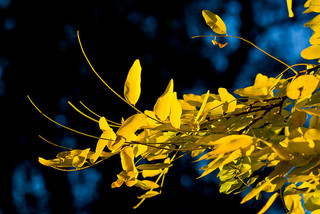 By Peter Turner
'Have you ever wondered why there's so much suffering in the world?' asked the suited young man.
'Please read one of the leaflets', said his partner. 'It will explain everything'.
I had to admire their dedication. Hardly a cloud disturbed the azure of this warm Saturday morning, and London seemed to have slipped quite effortlessly into the guise of a much more Southern city. Yet in the late morning heat these two young men were patrolling Forest Road, the major traffic artery through Walthamstow in the city's North East corner.
The leaflet said 'All suffering SOON TO END!' Beneath this arresting claim sat a beaming couple of indeterminate age and race. Around them lay the fruits of their labour: shining apples, bright tulips and bulging pumpkins. In the background their home was a spacious log cabin surrounded by pine forest. An enormous smiling moose grazed in a paddock beneath autumnal trees.
The young men had chosen a strategic spot. It was the day that the William Morris Gallery, Walthamstow's principal tourist attraction, was to reopen after a twelve month, £5 million redevelopment. In a year dominated by the riots, the Diamond Jubilee and the Olympics, the event slipped beneath the radar of national media but locally, at least, it had caused a minor stir and many visitors were expected.
With the exception of the Labour Prime Minister Clement Attlee, William Morris remains Walthamstow's most famous resident. Born nearby in 1834, he was an artistic giant, a pioneer of the 'Arts and Crafts' movement whose furniture, fabrics, and wallpaper designs shaped tastes in Britain, Europe and America. But he was more than a visual artist. He first achieved fame as a poet when freshly out of Oxford and continued to write in many media throughout his life. He was an entrepreneur, supplying work to the rich and famous through his shop on Oxford Street; Queen Victoria was a customer. Most controversially, he became a radical socialist, and in his later life he devoted huge time and money to the cause.
The most mature expression of Morris's socialist vision is News from Nowhere, a utopian novel written in 1890. Its protagonist time travels to a future, post-revolutionary London whose citizens are healthy, equal, and free. All the scourges of the Victorian city – class, profit, politics, and pollution – have disappeared. The future London is, above all, a green, garden city. Factories have given way to cottage industries, forests and marshlands are growing back. It is a vision of socialism dedicated to returning mankind to his natural state, a vision rooted in English Romanticism.
'When Adam delved and Eve span, who was then the gentleman?' stated Morris on a beautiful, hand-woven socialist banner now displayed in the gallery. He was quoting John Ball, a preacher during the Peasants' Revolt of 1381. Morris was never explicit about his religious beliefs; his solutions were political. Nonetheless, there was something uncannily Morris-like in the evangelical leaflet in my hand. It listed in depth the sufferings of the last century ranging from the Holocaust to drug abuse and sexually transmitted diseases. In the same way, Morris attributed all the world's ills to the fatally flawed nature of capitalism. For him, a complete revolution was both inevitable and necessary, a solution hardly less radical than the divine intervention promised by the evangelists. 'Satisfying work' in a 'paradise garden': in both visions, this was where man's history began and where his future destiny lay.
Where did these radical ideas originate? The gallery, which was the Morris family home during William's teenage years, is an excellent place to trace them. It was then quaintly named 'Water House' after the decorative moat in its gardens. Shielded from the drone of Forest Road, the gardens have survived intact and become a public park busy by midday with joggers and families. When Morris was not fishing in the moat, or skating on it in winter, he explored the nearby marshlands of the Lea Valley and the dense, ancient woodland of Epping Forest which stretched for miles into the Essex countryside.
It is obvious what Morris's artistic career owed to this childhood world. The designs with which he filled thousands of Victorian drawing rooms with their delicate, interwoven plants, luscious fruit and vivid birds – these had earthy roots in a childhood whiled away in the observation of nature.
But Morris was a child of suburbia. An hour's stagecoach ride from the City, the Walthamstow of his youth, along with the neighbouring villages of Woodford and Wanstead, already formed a commuter belt for London's aspiring business class. Water House, with its elegant bays and wide chestnut staircase, was a flashy property typical of the area. Although acquired after the death of his father (also William) in 1848, the family had lived in similarly grand houses nearby. That they could afford Water House even after losing their breadwinner is a testament to their worldly success.
All the opportunities Morris exploited as a young man – his artistic leisure, his Oxford education, his design business – these were gifts born of privilege, totally unattainable for the masses of the filthy, impoverished East End only a few miles away. Morris knew this and struggled with it. A troubled mood seems to hang over even early photographs of him. In particular, he disapproved of the sources of the family's wealth. The elder William was the ultimate financial middle-man, a senior partner in a firm of bill-brokers on Lombard Street in the City. He was also an astute speculator, investing heavily in Devonshire copper mines – a risky but profitable venture. Perhaps harshly, Morris saw in his late father all that was wrong with capitalism. 'I am a boor and the son of a boor', he complained.
In the teaming streets around the gallery the world of Morris's childhood felt, at first, irretrievably remote. Forest Road, Wood Street, Hoe Street: only the names recall the country life which then still flourished around the family home, now marooned in a wholly urban space. For the Walthamstow of today is unmistakably a district of London, long since absorbed within its swollen bounds.
On Hoe Street, where Morris took private lessons from a local schoolmaster as he prepared for Oxford, the diversity of people is now so wide that it quickly becomes invisible: Lithuanian mums spanning the pavement with strollers; bearded Bengalis cupping one ear whilst talking into mobiles; Mauretanian women in flowing robes, weighed down by shopping bags. By eleven o'clock kebabs already turn in the windows of fast food shops, their open doors belching out a meat-filled air. The traffic flow is interrupted constantly by pedestrians drifting to the other side at unsanctioned crossing points while double-deckers rumble along the bus lanes behind frantically pedalling cyclists.
What would Morris have made of it? That Walthamstow was no longer an outpost of privilege: this would not have troubled him. But here, as on thousands of similar streets around London, there is plenty that would. The rich/poor divide, greater than in almost any other Western city, leaves its traces on streets like these: the For Rent signs in shop windows advertising tiny rooms on upper stories; the many laundrettes suggesting not all such rooms are well appointed; the frequent stories of violence, often gang-related, which only reach the local Guardian – there are reminders everywhere that all is not tranquil despite the façade of the Jubilee or Olympics. One suspects that the need for revolution would strike him as no less urgent today.
A year ago some thought it had arrived. The epicentre of the riots was Tottenham a mere mile away; from balconies and bedrooms, the citizens of neighbouring Walthamstow gazed at columns of smoke rising hundreds of feet into a glowing sky. Yet, mysteriously, the storm passed elsewhere: in Walthamstow only some ten properties were damaged, including a branch of the widely despised Barclays bank.
Commentators across the political spectrum jostled to explain the destruction. Some blamed a breakdown in society's 'moral compass'; others blamed poverty. Still others saw in them a perverse reflection of London's virtues: at least properties rather than people had been targeted and even in the midst of the chaos a strange atmosphere of unity had prevailed. Hadn't people of all races and backgrounds looted and rioted together?
Morris, one suspects, would have been appalled, not by the defiance of authority – he was a veteran campaigner and protester – but by the futility of the destruction. The rioters seemed to simply loot, displaying no ambition beyond the acquisition of material goods. They therefore perpetuated rather than challenged the capitalist system. In other words, there was nothing revolutionary about them at all.
Morris's Socialism was too radical for his peers; it was deftly explained away in many obituaries and his wallpaper has probably outlasted his politics in the cultural memory. However, one cause that has not been forgotten in this corner of the city is the role he played in protecting Epping Forest, that magnificent wedge of woodland that extends from the East End to the M25 some twelve miles away, by far the largest green space in London.
Epping Forest enchanted Morris: as a boy he explored it 'yard by yard'. It was, he wrote, 'a very curious and characteristic wood'. Undulating and boggy under foot, it was full of hornbeams, a tree uncommon elsewhere. The forest also had an ancient history. It contained a Tudor hunting lodge at Chingford, said to have belonged to Queen Elizabeth, and two eerie Iron Age earthworks at Loughton Camp and Ambresbury Banks, far older than the city itself. Morris joined other socialists in campaigning for its preservation in the face of the ever-swelling city. They thought it vital that the urban poor had access to real green spaces: Morris demand 'a thicket, not a park' in Epping Forest. Laws passed by the end of the nineteenth century ceded to these demands and protect it to this day.
My road abuts a stretch of Epping Forest and I had explored it many times. But that Saturday I gained a new and unexpected view of it. My walk had taken me to St. Mary's, a mediaeval church in the oldest part of Walthamstow where the baby Morris was baptised. Since the local photographic society happened to be visiting I was granted the unusual privilege of climbing its ancient tower.
The view was magnificent. On one side, in the near distance, the thick green ribbon of Epping Forest ran along its gentle ridge as far as the eye could see. But more astonishing was the view in the other direction far beyond the rooftops of Walthamstow – the Olympic Park, Alexandra Palace, the Gherkin, the Shard. In those directions too, in fact in every direction, the buildings rose from what seemed like an almost continuous tree canopy.
London is far, far greener than the still persistent image of it we have inherited from Dickens. In its high summer verdancy, at least, its appearance faintly mirrored the utopian London of another Victorian novel: News from Nowhere.
But if this greenness is something everyone can enjoy, who should we thank? Socialists like Morris who defended its fields and forests and turned them into public spaces? In part, yes. But it is equally due to that most bourgeois of demands: a bit of garden to call your own. This was the aspiration that drew the Morris family to Water House; it continues, much less grandly, in thousands of properties across the city.
A single vision, but one composed of different political ideas, now concealed beneath the tree line, like the walls and fences dividing the little gardens. It seemed in that moment to symbolise the limitations of totalising ideas like those of Morris or the leaflet-bearing evangelists. Whatever special character London has owes much to contradictions, to constant compromises, and much less to revolutions.