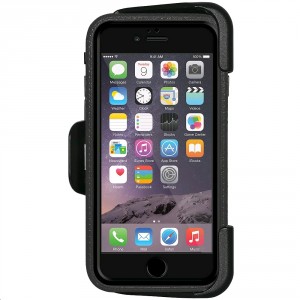 Are you an accident-prone traveler? Messy? Or maybe just adventurous? If you need to keep the sand of the Sahara out of your phone, or you're worried about dropping that precious piece of technology out of your backpack, Amzer Crusta is a case for you.  An odd mix of delicate (but extraordinarily strong) glass and rugged TPR ring, the case promises "4 Layers of Army Grade™ Protection" and protection from up to a six foot drop.
We gave the case to a very busy painter and restoration specialist*, who spends her days climbing ladders, sanding, and working on detailed projects. She keeps her phone on hand at all times, no matter what the site conditions. Though we couldn't send the Crusta on a trip around the world, the case was exposed to a variety of dust and drop conditions.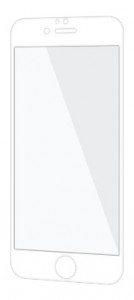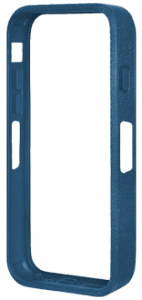 The first layer is a glass screen protector, a material with high grade scratch and impact protection (rated 8H). The glass is clear and the phone screen very responsive, and protected perfectly against dust, paint and debris. Layer two is a hard shell case with a tempered glass back. This is the central protective layer, even though the back is just over a millimeter thick. The final case layer is a textured TPR ring, which provides highly impact resist for falls and bumps. It protects the various ports and buttons while allowing them to be as functional as naked phone. The final layer is a belt holster, a feature that dates the case, but could be a convenient for professions such as construction workers.
Our tester, no stranger to power tools herself, discarded the hostler almost immediately because of its bulk. The case itself did a fabulous job of protection her phone against dirt, grit, keeping it unmarked and protecting the buttons and ports. She noted however that despite the protection to the phone inside, "the textured bumper case and beveled glass face attract dust like crazy and were difficult to clean, so they always look dirty." Her iPhone 6 survived a variety of height drops with no issues, after being dropped on tile and concrete floors many times. And while the glass at first felt odd, after  "the glass face and back feel really slim and nice to hold." Unfortunately there was a small flaw on the joining of the rear glass panel the rigid frame but did not interfere with protection the case afford.
Able to withstand most dry land adventures, Crusta is a good option for a traveler looking for solid protection. With 42 stylish combinations and the interesting visual element of the glass, the case is something a little different even while being a heavy duty barrier.
---
The Crusta case is available via Amzer's website or via Amazon for $45.00.
*Thanks to the product tester, Anne Marie Handly, for her rigorous testing and feedback.