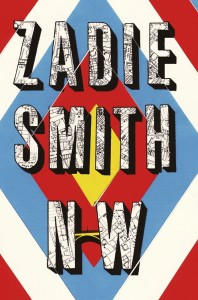 by Amanda Festa
For students of all ages, fall brings the start of a new semester and, along with it, the crisp pages of class syllabi fresh from the printer, each waiting to be opened and examined.  For students of literature, these outlines for the coming months are typically full of well read favorites as well as new textual experiences begging to be explored.  Perusing the syllabus on the first day of class always filled me with a rush of curiosity and I would flip quickly past the classroom protocol and grading rubric to get to the list of texts that read for me like stumbling upon someone else's holiday gift list that I could not wait to make my own.
Fall is a nostalgic time for me, and as I am entering my last semester of graduate school this September, it is doubly bittersweet.  I will see my last syllabus, fold over the pages for what will most likely be the last time.  But that doesn't have to be the end.  For those who have finished school recently as well as those preparing to attend reunions marking the decades past, there is no reason to give up that initial excitement felt at the prospect of a new batch of books to be consumed by (a now self-appointed) winter break.
This fall sees the long anticipated release of new books by a multitude of amazing authors with no shortage of literary street cred.  So why not enroll in an Independent Study that I like to call (Very) Contemporary Literary Fiction 101, with a syllabus so hot off the presses you may want to keep your hands away from the Xerox machine as it whirs and collates.
Fall 2012
September 4 – Zadie Smith's fourth novel (her first in seven years) is titled NW and follows four former friends who grew up in a housing estate in Northwest London.  A story of the city as much as it is about the characters, Smith's latest work examines the full spectrum of urban life and the intricacies of interpersonal relationships or lack thereof.  The first lines of the much anticipated novel were recently released by The Millions and appear to be indicative of the novel's fascination with the city and those who inhabit it:
"The fat sun stalls by the phone masts. Anti-climb paint turns sulphurous on school gates and lampposts. In Willesden people go barefoot, the streets turn European, there is a mania for eating outside. She keeps to the shade."
September 11 – This is How You Lose Her is the latest work from Junot Diaz, whose first novel, The Brief Wondrous Life of Oscar Wao, won the Pulitzer Prize for Fiction in 2008.  His latest release will be a collection of short stories about love and heartbreak.  An excerpt of one story, "The Cheater's Guide to Love," was published in The New Yorker this week.  A second person point-of-view makes Diaz' work unique and is used in many of the stories featured in this compilation.  While many look forward to Diaz' next novel (an apocalyptic tale titled Monstro, currently in the works), short stories are where he got his start.  So, brush up for the midterm.  Just kidding.
November 13 – Sweet Tooth is the latest release from renowned British author Ian McEwan.  He has been nominated for the Booker Prize six times, winning it in 1998 for his novel, Amsterdam and his 2001 novel Atonement became a popular film in 2007.  Sweet Tooth takes its title from the codename of a secret government mission at the center of the novel.  The protagonist and narrator is Serena Frome, a Cambridge student turned intelligence agent in 1972.  A passion for literature makes Frome a girl after our own hearts, as well as the perfect person to insert herself into the life of Tom Haley, a talented writer.  Frome's relationship with Haley is one that blurs fact and fiction, an amalgamation of her true self and her undercover persona.  If you live across the pond, get a jump start when this title is released in the UK on August 21st.
Other highly anticipated texts this fall include Michael Chabon's Telegraph Avenue, Mark Helprin's In Sunlight and In Shadow, Martin Amis' Lionel Asbo: The State of England and Ancient Light by John Banville.  So pre-order online and prepare to read, highlighters and post-it notes optional.
Which book are you most excited for? Tweet us @LiteraryTravelr and let us know! #fallbooks