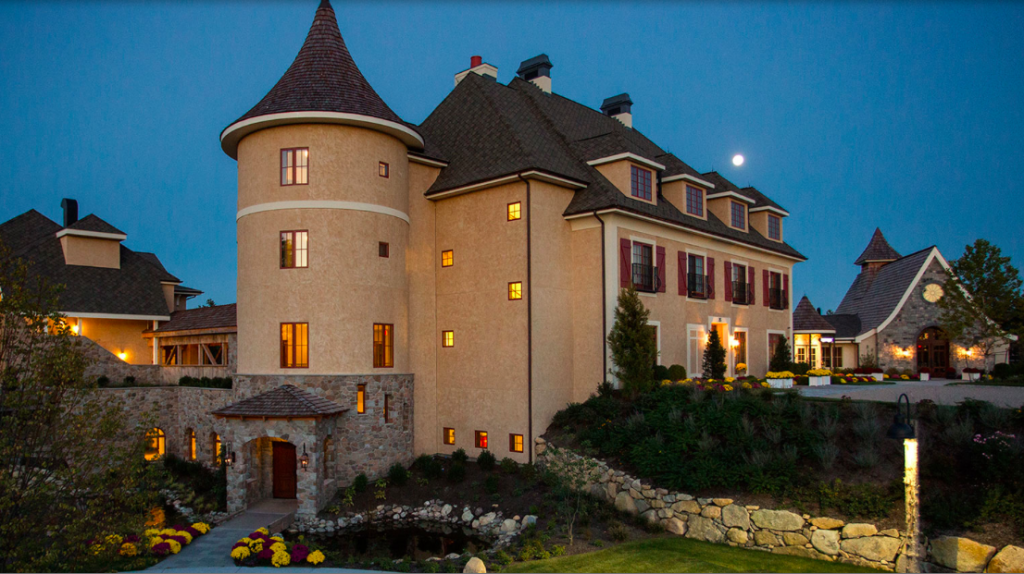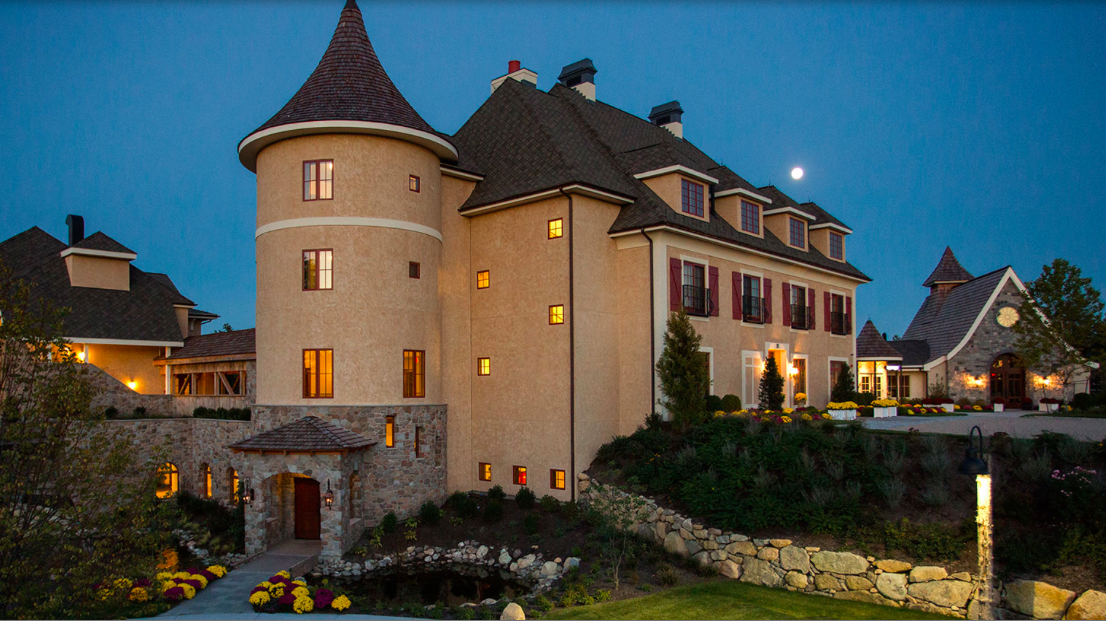 In early November, the Literary Traveler staff headed out for a retreat. We wanted to refresh our minds, to open new mental passageways, to escape the hassle of deadlines and gain sight of the bigger picture. And there are few better ways to do that than to change one's surroundings. With a sense of excitement, we drove from our separate corners of New England toward the meeting place: Mirbeau Inn & Spa in Plymouth, Massachusetts.
It wasn't chance that brought us to this particular hotel, but rather an interest in their mission. Mirbeau is a modern day castle, complete with towers and lovely stonework that evokes 19th century romance. At night, lanterns flank the entryway, and if it weren't for the steadiness of the electric glow, you might think you were stepping into a different era, one without the modern conveniences of electricity (never mind the modern luxuries of heated pools and full-service spas!).
The property is made up of several buildings that are connected by covered bridges and meandering pathways. Though we arrived at night, we were excited to see the grounds during the day, as we had heard that they were inspired by Monet's gardens in Giverny. In fact, the entire aesthetic at Mirbeau is inspired by the Impressionist painter, from the French-style brocade curtains to the soft and hazy floral paintings that hang in the dining room. The overall effect is lovely—relaxing, harmonious, and above all, inspiring.
Upon arriving, the first thing we did was clamor down to the spa in our plush white robes (supplied by the hotel, of course). Before entering the spa area, we were greeted by a steamy scent of eucalyptus. This distinct and healing smell was a sign of the water-based relaxation to come. As we sipped cold glasses of white wine and discussed the coming year, we dipped our toes in the indoor pool and wandered from lounge chair to lounge chair. You might think a spa isn't a good place to get work done, but when your work is creative, that's not necessarily the case. The environment lent a sense of openness to our discussions, a dream-like sense that is probably bad for accounting, but works great if you're brainstorming articles and themes.
Following the spa, we spent some time talking over dinner, wondering about future trips and fielding ideas about coming features. After a restful night in our rooms, we left Mirbeau, promising to come back and stay longer next time. We also left with an action plan for 2015—and a brand new editorial calendar, which can be found here, should any of our readers get curious about what is coming up next year.
Literary Traveler is going through some exciting changes, and we can't wait to share more with you. For now, check out our feature articles and start daydreaming about your next trip. And feel free to tell us what kind of pieces you would like to see in the comments.