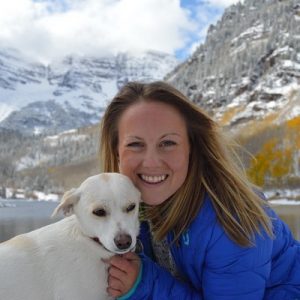 There is a quote I learned while living in Australia: "Our purpose here is to observe, to learn, to grow, to love… and then we return home."
When Literary Traveler asked me to write about my Personal Legend, in the theme of Paulo Coehlo's The Alchemist, I struggled all summer to complete the article. I found excuses to be busy, I found myself actually busy, I found myself traveling, and I found myself denying that I am at a point in life where I can speak confidently to others and share a Legend story at all.
It hit me that maybe that is my Legend? Maybe I am meant to be this busy, and that eagerly running around the world is me? Maybe my purpose as a child was always to simply observe, to learn, to grow, to love… and to travel everywhere I needed to be to do these things… and then choose my own home and continue returning to it. Amongst all my travels, there is only one place I insist on returning to every single year.
Apparently my version of the Egyptian Pyramids is a small fishing town on an island, off an island, off the coast of Maine… with rocky low tides, docks smelling like fish, and no business open past 8 p.m. The place I dream of over and over, that I return to every year to remind myself where I come from and where I'm going, is Stonington. This is where my Legend began as a small child learning to love nature as she built fairy homes. This is where my Legend continued as I learned to paint by watching my Grampy, where I learned that foggy mornings are made for reading paperbacks as I sat curled up next to my Dad. This is where my Legend continued as a teenager who first learned to drive (and crash into the garage) in a pickup truck. This is where my Legend continued as an adult who fell in love and decided the man could only stick around if he loved the sound and smell of crashing waves on Maine's shore.
My Personal Legend may not involve a dream to be prophetic… but it does involve travel, learning, family, art, books, pine trees, water, adventure, and love. My own little "Soul of the World" reminds me every year to keep pushing toward a story I am proud to tell.  
Katie Steinharter lives in Denver, Colorado but finds herself at home all around the world. She has visited more than 40 countries, lived in 5, and has family in 3. She is a marketing/social media strategist and content creator by day. She has been published by Technology+Innovation, Pin The Map Project, iDE Global, Nokero Solar, and The Denver Post. In her free time, Katie is either painting Colorado's landscapes or enjoying the view from her snowboard, paddle board or trail running shoes. She taught herself to read, and to this day she lives by her father's words: "You can never have too many books".