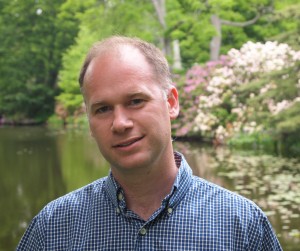 When I think of My Personal Legend, the idea of what I am supposed to be, I think at some level I have always wanted to inspire people. That was my goal to create that feeling in others, the way writers had within me. Whether it was a song or poem, short story or long novel that I could not put down, words moved me to know my place in the world and to think about who I was. I knew that great Literature could help me. I felt that writers could inspire me to do things that I wasn't sure I could do.
I remember being at my first Springsteen concert when I was 17, the hum of the crowd and the way they moved and the feeling of the music. I left wanting to give that to people. I remember listening to Thunder Road as teenager and wanting to escape into the world beyond my existence, to break free and create my own world.
Well it's no secret that I am not the Boss, but I am the boss at Literary Traveler. I think I have learned that as you get older you need to strive, and keep striving, for that place you want to go and that you don't necessarily arrive at success one day. It's an ever-shifting destination that you reveal by degrees or it is revealed to you through a calling, through relationships, through little decisions you make every day. In my 20th year of running Literary Traveler, what's keeps me going is that with everything we do we have the power to inspire someone.
I believe in this idea very much and I believe that everyone has this power, and My Personal Legend is to help readers truly explore their literary imagination, to become more creative writers and literary travelers.