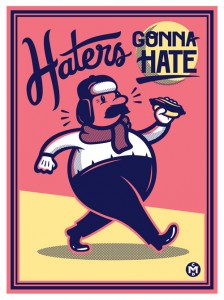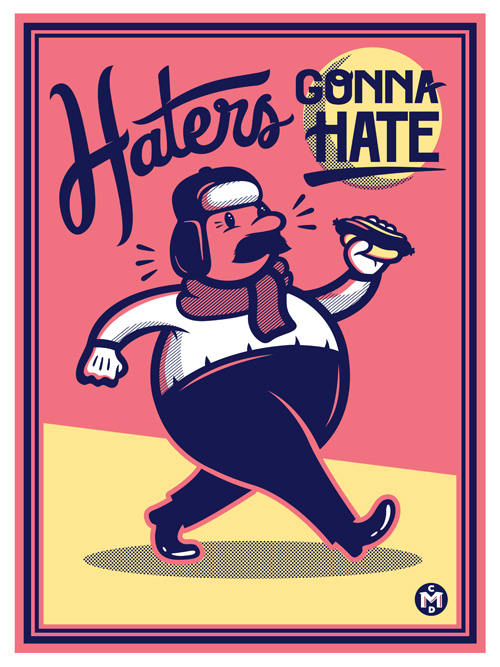 By William Caverlee
Biloxi, Mississippi, is only eighty-seven miles from New Orleans, a brief drive up US 90, along the Gulf Coast past Pearlington, Waveland, Bay St. Louis, Long Beach, and Gulfport. These towns, along with New Orleans, are perhaps best known to Americans for the many times they've been in the crosshairs of the lethal meteorological bombardments we call Betsy, Camille, Katrina.
A non-hurricane fatality, in March 1969, was that of New Orleans author John Kennedy Toole, who chose Biloxi as his last stop on a bizarre, two-month-long tour of America that ended when he killed himself on a roadside, running a hosepipe from his car's exhaust to a rear window.
Toole was an obscure unpublished novelist when he died, but in one of literature's strange twists, twelve years after his suicide, A Confederacy of Dunces won the 1981 Pulitzer Prize for fiction—only the second Pulitzer ever given posthumously. Toole's brief life (he was only thirty-one when he died) reads, as the cliché goes, like a novel.
He was born and raised in the claustrophobic, over-heated, wine-viney world of New Orleans. Only son of older parents: an intelligent, reserved, unsuccessful salesman-father and a nightmarish, phenomenally overbearing mother (Mother-and-son-acts like this are a veritable Southern type) . . . .  Streetcars, Audubon Park, Canal Street, Tulane University. . . .  Excursions from the city to Columbia University and Hunter College in New York; then to Georgia, Puerto Rico, Aruba, and Charleston via the U.S. Army; later to Mississippi, Wisconsin, and Lafayette, Louisiana.
Then the creation of his masterpiece—a novel that New York publishers read, toyed with, and ultimately rejected—for Toole, his life's great tragedy. In his last years, he lived alone with his aging parents in New Orleans and taught at a Catholic women's college. For an erudite, dazzlingly extravagant writer like Toole, whose self-mockery and self-loathing swirled around each other unceasingly, the resulting decline was swift.
Equally over-wrought is the history of A Confederacy of Dunce's publication—the result of the decade-long, mad drive and obsession of Toole's mother to bring her "genius son's" great work into the public light. In the end, she tracked down and battered the Louisiana author Walker Percy into submission, more or less forcing him to read the manuscript. Percy tried his best to get rid of this impossible woman, but once he began reading, he couldn't stop, and finally championed the novel, recommending it to the editors of LSU Press.
At which point, A Confederacy of Dunces became a worldwide bestseller, won the Pulitzer, and introduced readers to its hero, Ignatius J. Reilly, a comic character for the ages: glutton, ne'er-do-well, overweight philosopher, moviegoer, and monumentally lazy son, forever gorging himself on jelly doughnuts while quoting Boethius and railing against the ills of modern life. For many American readers, it soon became impossible to imagine life without Ignatius, just as it would be without Huckleberry Finn, Holden Caulfield, or Blanche DuBois. Toole's life and suicide were so inexpressibly sad that perhaps it was inevitable that A Confederacy of Dunces would turn out to be one of the funniest books ever written.
Ignatius lives with his widowed mother in an unfashionable neighborhood on Constantinople Street. This is not the high-toned  New Orleans of Mardi Gras balls and debutante dances at the Roosevelt Hotel, but a blue-collar world of bowling alleys, policemen, hot dog vendors, prying neighbors, and Ignatius's own alarming bedroom—half rat's nest, half junk room, where he holds court amid soda bottles and bakery boxes, offering his takes on television, popular music, and popular culture: "Oh, my God! What an egregious insult to good taste."
The plot of A Confederacy of Dunces centers on Ignatius' hapless search for work in a brief season after his mother reveals the family's dire financial situation. Perhaps the novel's most famous image is that of Ignatius selling hot dogs from a French Quarter push cart. (Naturally, he ends up eating most of his stock.) He discovered this work by accident:
Among the afternoon pedestrians who hurried past Paradise Vendors, Incorporated, one formidable figure waddled slowly along. It was Ignatius. Stopping before the narrow garage, he sniffed the fumes from Paradise with great sensory pleasure, the protruding hairs in his nostrils analyzing, cataloging, categorizing, and classifying the distinct odors of hot dog, mustard, and lubricant. Breathing deeply, he wondered whether he also detected the more delicate odor, the fragile scent of hot dog buns.
Although I live in grimly-Baptist North Louisiana, 300 miles and several culture-zones away from New Orleans, I often visited the city in 1969, the same time John Kennedy Toole was descending into his final dementia. I was a freshman at LSU in Baton Rouge, but I had a number of friends from New Orleans, and we LSU students often made weekend forays to the French Quarter for undergraduate carousing and leering at the strippers on Bourbon Street.
A few years before that, in 1965, I had visited my brother in New Orleans who was a student at Tulane at the time. During the week before Thanksgiving vacation, I shuttled between my brother's dorm room and a female cousin's charmingly dilapidated apartment on Louisiana Avenue off St. Charles Avenue—she was also a student at Tulane. While the two of them were in classes, I wandered alone through the city, taking the streetcar downtown, visiting penny arcades, eating fried doughnuts, and goggling at the sights. Today, you wouldn't dream of allowing a fifteen-year-old loose in New Orleans, or any American city for that matter, but I survived the week, neither mugged, murdered, nor sold into white slavery.
My cousin's wood-frame apartment had steeply sloping floors and creaky walls, and stood only a few feet away from adjoining houses in an aging neighborhood that Ignatius and John Kennedy Toole would certainly have recognized. Here, for the first time, I heard the strange Eastern seaboard accent that Toole describes in the epigraph to A Confederacy of Dunces. These are the sharp voices of women leaning across gateposts and of ancient countermen at po'boy joints, asking you if you wanted your po'boy "dressed"—lettuce, tomato, mayonnaise, a cup of gravy on the side. Without knowing it, I had caught a glimpse of the antic, tawdry New Orleans of A Confederacy of Dunces.
I visited Biloxi also—also in the 1960s, as a high school conventioneer on school trips, staying at the Buena Vista Hotel on US 90 across from the Gulf of Mexico. For years, Biloxi and the Mississippi Gulf Coast have served as vacation getaways for New Orleanians, including John Kennedy Toole. Mississippi has the closest actual beach to the city. (The shoreline of Louisiana is mostly backwater, prairie grass, and mudflats that, as we all know, are steadily falling into the Gulf week by week.)
In the 1950s and '60s, Biloxi also offered visitors access to illegal gambling, prostitution, strip clubs, and allied vices. It was unlikely that the citizens of New Orleans needed any tutoring in such arts—still, Biloxi had a certain coastal allure. Toole visited there once in 1967, in the company of a friend from the army. For some reason, one day Toole drove away from the beach, headed inland, and stopped at an unremarkable spot on the side of the road, as if drawn there. Two years later, in January 1969, back home in New Orleans, Toole left his mother and father for the last time and started driving across America, in a trip that would end in Biloxi, at that same desolate spot.
Toole's mysterious two-month journey was a cross-country auto tour with few clues left for a biographer. There's a ticket stub to the Hearst castle in California. Also a ticket to Flannery O'Connor's house in Georgia. The tickets no longer exist—we have to take the word of Toole's mother, not the most reliable of sources, to put it mildly. And that's it. No credit card receipts, motel receipts, or paper trail. Naturally, there was no cell phone record in 1969. In previous years, Toole had traveled widely beyond New Orleans; he was not as provincial as Ignatius, whose sole venture outside New Orleans was a calamitous bus ride to LSU in Baton Rouge. But why did Toole embark on this enigmatic road trip in 1969? What other sights might he have seen along the way? The Grand Canyon? Yellowstone Park? Radio City Music Hall?
At the end of A Confederacy of Dunces, beleaguered, Ignatius J. Reilly finds the world closing in on him—no job, no money, no future—and in a madcap closing scene, he awaits an ambulance that has been called for by his mother to haul him off to a mental institution. At the last second, salvation comes in the form of Myrna Minkoff, Ignatius's erstwhile soul mate and love interest from New York City, appearing out of nowhere in her tiny Renault:
"I've gone through hell," Ignatius slobbered, pulling Myrna into the hall by the sleeve of her coat. "Why did you step out of my life, you minx? Your new hairdo is fascinating and cosmopolitan." He snatched at her pigtail and pressed it to his wet moustache, kissing it vigorously. "The scent of soot and carbon in your hair excites me with suggestions of glamorous Gotham. We must leave immediately. I must go flower in Manhattan."
And sure enough, Myrna and Ignatius pile into the Renault and escape from New Orleans in a hilarious, perfectly-written, exhilarating final scene. In January 1969, John Kennedy Toole seems to have attempted a similar escape, but there's no evidence that a Myrna Minkoff or anyone else was there to assist him.