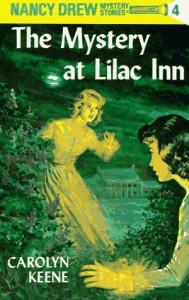 By Amanda Festa
Half an hour later she turned into the beautiful country road which wound in and out along the Muskoka River  –  The Secret of the Old Clock
Some of the literary journeys I wish I could take would be impossible to pull off. Not because of time constraints or travel expenses, but because the destinations simply don't exist. At least not in reality. But as literary travelers, that has never stopped us.
As a child, I spent countless hours traveling around the country without leaving my porch swing. Now, as an adult, I miss those nostalgic literary adventures.  So recently I decided to pay homage to the books that sparked my love of literature. Join me as I set out on this bookish "staycation"–no need to bring a sweater, what you're wearing will be fine.  The weather in Sweet Valley, California, is lovely this time of year.  Accommodations in Silver City may be a little pricey, but I hear there's a boxcar that is quite comfortable.  And if you have children, not to worry, there are plenty experienced babysitters in Stoneybrook, Connecticut.  Of all the stops on this road trip through fictional America, however, no destination holds the same allure as River Heights, Ohio…or Illinois…or, err, New Jersey.  Unfortunately, its exact location remains a mystery – which hurts tourism, wouldn't you say?  Good thing it's the home of one of the finest fictional detectives. I'm referring, of course, to Nancy Drew.
Welcome to River Heights.  Established in 1930 with the publication of the first of the Nancy Drew Mystery Stories, the town is itself an enigma. Many an amateur detective has taken a page from the area's most famous resident and done a little sleuthing into its geography. While most argue that it's somewhere in the Midwest, others claim the town has moved east in recent years.  Some hypothesize that it depends on which ghostwriter inhabiting the infamous Carolyn Keene wrote the particular text.
The original Nancy Drew books often read like compelling travel guides to River Heights and its surrounding areas. Amid the pursuit of unscrupulous characters, Nancy and her friends are whisked away to various country estates and charming inns where there is always time for a well-prepared luncheon.  For a quaint little town, the crime rate is quite high, but I'm sure the River Height Chamber of Commerce makes it a point to highlight the area's positive attributes in their hardback yellow-spined travel guides.
Looking for things to do while you are in town?  A scenic drive down Larkspur Lane in a little blue roadster can make for a lovely afternoon.  At one time the home of nefarious schemers, it is now known for its flourishing horticulture.  Don't mind the electric fence surrounding that old rustic estate, it's most likely deactivated now.  Bring a picnic, if you dare.
For a romantic weekend with the Ned Nickerson in your life, book a getaway at the Lilac Inn.  Make use of the in-room safe and store your valuables out of sight from lurking jewel thieves. Don't mind the ghostly apparitions that appear sporadically on the ground. They add to the property's historic charm, don't you think?
While you are in town, make sure to stop in at Red Gate Farm.  The cider is top notch, but don't feed the animals.  And if you venture off the property and run in to any lingering members of the Black Snake Colony, don't drink the Kool-Aid.  Word is that they may be in the counterfeit business as well.  I knew I shouldn't have made change for that twenty.
River Heights thrived in the 1960s and 1970s (when most of the original 56 texts were written or rewritten).  It was a simpler time, when an afternoon ride down a winding country road in Nancy's convertible would be followed up with a light lunch at one of the town's tearooms. Yet the landscape of River Heights has changed throughout the years; criminals using intricate webs of carrier pigeons upgraded to landlines and eventually, in the latest YA volumes, the internet.
After every literary adventure, as I return to reality always slightly jet lagged from the trip, I am sad to leave the intangible world, but I remember that I can return anytime. River Heights may be impossible to place on a globe – my GPS may never calculate its route – but as Herman Melville wisely states in Moby Dick, "it is not down in any map; true places never are."
*
If you are looking to travel by the book, indulge in a little girl sleuth nostalgia by participating in one of the annual Nancy Drew conventions.  Much like River Heights, they change location every year.  Each event takes its theme from two geographically appropriate titles – one from the original fifty-six and one from the later paperbacks.
Editor's Note — July 2013: In summer 2013, the convention was held in Boston and Literary Traveler was there. Read more in The Timeless Secret of Nancy Drew.