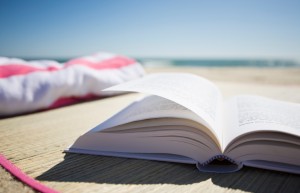 By Amanda Festa
Summer is in full swing, and with so many gorgeous days to take advantage of, we are always on the lookout for a new book.  Yet, it is so easy to get stuck in a reading rut. Let's face it, we all have our favorite genres, and why change something that works? Maybe because it's summer, and it's time to take a chance on something new.  Why not take a reading risk with our Literary Traveler Summer Reading Challenge? We have chosen one book from each genre of our Summer Reading List.  This year, explore a genre or two that you may not typically read.  Are you known to pre-order the latest literary fiction, or do you tend to stick only to the classics? Give non-fiction or travel literature a try.  Fantasy may not be realistic, but that doesn't mean it's not well-written. Or perhaps explore the literary aspect of  young adult literature — it's not all Twilight, after all.
So, get to your closest library or Amazon account.  There are plenty of beach days left, and there is no time to start reading like the present.
Here is the challenge, if you choose to accept it:
CLASSIC LITERATURE: The Sun Also Rises by Ernest Hemingway — This book is a staple in high school and college English classes, and one of those books that benefits from a second reading. Hemingway is an author that can be thoroughly enjoyed on the beach, after all he spent many years in Florida and Cuba, writing, fishing and drinking daiquiris. Hemingway is a great author to start with if you are just getting into classic literature.  He is easy-to-read, witty, and accessible to modern audiences. Whether you are a long-time fan of Hemingway or only giving him a chance for the sake of the challenge, we feel confident that you will appreciate this novel of cynical expatriates in the 1920s.  Get it on Amazon.
NON-FICTION: The Spark: A Mother's Story About Nurturing Genius by Kristine Barnett — While many casual readers tend to veer away from non-fiction, they often miss out on heartwarming and thought-provoking stories of courage.  Barnett's son is a genius, with an IQ higher than that of Albert Einstein.  Yet, diagnosed with autism at two years old, his genius was almost left undiscovered. This true story will move you and make you think — two qualities of all great literature. Get it on Amazon.
BOOKS TO FILM: Ender's Game by Orson Scott Card — This 1985 work of science fiction is being adapted for the screen in 2013, with the author of the book co-producing the film.  It seems like book to film adaptations are rampant in recent years, with books often times being optioned for film simultaneous with their publication.  Once referred to by the author as "unfilmable," we can't wait to decide for ourselves — and what better way to prepare than to read the novel? Get it on Amazon.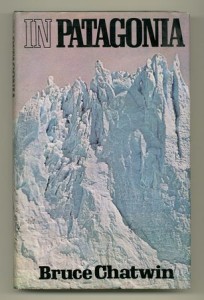 TRAVEL LITERATURE: In Patagonia by Bruce Chatwin — As a travel website, we are voracious consumers of travel writing, and Bruce Chatwin's work is classic.  In Patagonia established Chatwin as a travel writer, and changed the face of travel writing — but not without controversy.  While he was praised for seamlessly blending history into his travel tales, he allegedly fictionalized some aspects of his experience. Whether or not you are a fan of travel writing, explore the history of the genre with Chatwin's classic, and perhaps jumpstart your own wanderlust. Get it on Amazon.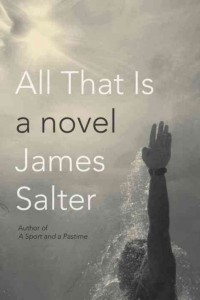 LITERARY FICTION:  All That Is by James Salter — Salter is a PEN/Faulkner Award winner who has had a long and respected career.  His latest novel follows the life of a World War II veteran — the ups and downs, the loves and losses — all delivered in Salter's trademark prose: gorgeous, lyrical and undeniably moving. If you don't typically read literary fiction, this is the summer to start. Get it on Amazon.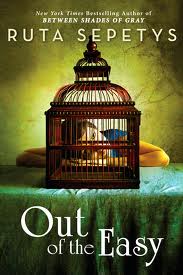 YOUNG ADULT FICTION:  Out of the Easy by Ruta Sepetys — New Orleans circa the 1950s, the seventeen-year-old daughter of a French Quarter prostitute, and an investigation in to a mysterious death.  This novel may be "young adult" but it has intrigue, compelling characters, a vividly drawn setting, and the protagonist is a strong, independent young woman — a refreshing counterpoint for the Twilight generation.  Regardless of genre, this is a novel that adults are also sure to enjoy.  Get it on Amazon.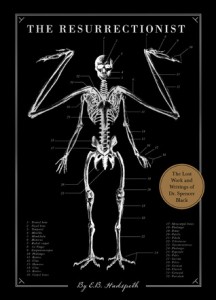 FANTASY LITERATURE:  The Resurrectionist by E.B. Hudspeth — Hudspeth's book is unique, even from other fantasy offerings.  It is broken into two parts — the first a fictional biography of a controversial nineteenth-century doctor, and the second the doctor's life's work, a codex of believed-to-be mythical animals.  Offering a fictional and fantastical history, this work is one of a kind and can be appreciated by fans of many genres, from non-fiction to historical fiction.  While fantasy may not be your go-to genre, Hudspeth's text is a great opportunity to take a chance on the unknown, since there is really nothing else like it.  Get it on Amazon.
So, are you taking the Challenge?  Which book are you most excited to read? Which are you most skeptical of? Let us know in the comments section, and follow us on Facebook, Twitter, and Instagram for more on the Challenge!  We will be sharing our reading experiences, and we want to hear from you, as well!