By Amanda Festa
Looking for the perfect gift for the Literary Traveler in your life?  Look no further. 
1. For the Tech-Savvy Literary Traveler:  Kindle Fire HD or Apple iPad Mini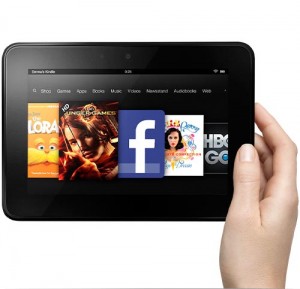 To witness someone reading a paperback on the bus or train is becoming more and more scarce, and it's a shame that Norman Rockwell is no longer around to illustrate the paper book phenomenon for e-readers to gawk at in wonder.  It should come as no surprise then that atop many a holiday wish list for children and adults alike is some variation of the tablet.
If you are wondering if this would make the perfect gift for someone you love, ask yourself the following questions: Does it take him several minutes to send a short text message from his Zack Morris-esque cell phone?  Is she known to alternate between poetic tangents regarding the missed smell of printed pages and curmudgeonly tirades about the death of books?  No? Ok, then keep reading!
This holiday season two of the most popular tablets have newer more compact versions on the market that any tech-savvy Literary Traveler would be thrilled to unwrap.  Apple's iPad Mini is one of the most popular new releases, with a 7.9 inch LED-backlit display and 10 hours of battery life.  Amazon's Kindle Fire HD is advertised as "the world's most advanced 7" tablet."  With an HD touch screen display and dual-driver stereo speakers, this Kindle is more than just an e-reader.
2. For the On The Go Literary Traveler:  Celluon Magic Cube Laser Projection Keyboard
Looking for a unique gift for a loved one who is constantly on the move?  For the constant traveler (business or pleasure), lugging a laptop through airport security can be a burden. The advent of the small tablet is certainly an improvement, but typing at length on a tablet or smartphone can be uncomfortable.  Enter the Celluon Magic Cube Laser Projection Keyboard.
This compact cube connects to any bluetooth device, including Apple and Android products and instantly projects a fully functional keyboard onto nearly any surface.  It's never been easier to carry your keys.
3. For the Hard to Shop For Literary Traveler:  BedandBreakfast.com Gift Certificates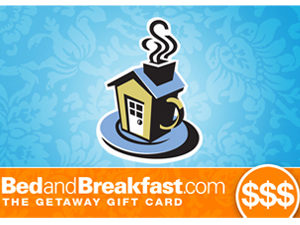 Everyone knows a few people who are impossible to shop for.  If they happen to be hard to shop for and have a travel bug, voila:  BedandBreakfast.com gift certificates.
The gift cards are good at over 4,000 B&Bs across the US and Canada.  There are no black-out dates or extra fees and they never expire. It is the perfect gift for a significant other or perhaps that busy couple that never makes time for themselves.  If you are prone to procrastination, and looking for a quick, creative and thoughtful present, a gift card from BedandBreakfast.com is more than a gift card, it is a vacation in the making.
4. For the Literary Traveler who Works Hard and Plays Hard:  Casio G-Shock Bluetooth Watch
Just released, the Casio G-Shock Bluetooth Watch  allows you to sync your watch to your iPhone. Making it stand out from other bluetooth watches is its ability to run on an ordinary watch battery, which lasts approximately two years.  While other bluetooth watches have been on the market longer, they require battery charging, and, from an aesthetic perspective, clearly value function over form.
Casio's Smart Watch, on the other hand, has the same visual appeal as its popular G-Shock watches, while also providing notifications of incoming e-mails and text messages along with a phone finder function and lost signal notification. It will also automatically sync itself to the time on your iPhone, which ups its reliability quotient and provides ease while traveling, especially when navigating multiple time zones.  But is it really necessary to have all these features on your wrist, when you most likely have your smartphone too?  If you're looking for a watch, the answer is yes: the price isn't much more than other G-Shock watches, but the pay-out is huge.
5. For the Trendsetting Literary Traveler:  Classic Literature Book Clutch
Literature has always had a stereotypical bookish aesthetic.  Think tweed jackets with elbow patches and librarian-chic complete with horn-rimmed glasses.  But just because your loved one majored in English doesn't mean you should buy her a cardigan and call it a day.  Impress the bibliophile in your life with a unique accessory that pays homage to her love of classic literature and gives a whole new meaning to the term 'book bag.'
While it may not hold that stack of books she's been lugging around keeled over like the Hunchback of Notre Dame, you will definitely get points for originality and thoughtfulness.  If money is no object consider the crème de la crème of book clutches by Olympia Le Tan.  For another designer look, check out Kate Spade's modern take on classics such as Pride and Prejudice and The Great Gatsby. Other options are available on Etsy, including clutches and purses made from real books.  One independent Etsy seller uses Barnes and Noble's Leatherbound Classics for a unique and slightly more spacious spin.  I would not be mad to wake up on Christmas morning and find any of these options under my tree.  Maybe a Great Gatsby clutch and a pair of horn-rimmed glasses? And for a stocking-stuffer, this cutie.
6. For the Quirky Literary Traveler:  On the Road Passport Cover
Looking for a little something that is sure to be a hit with everyone, from your cousin wanderlusting his way across Europe to the lucky recipient of your office Yankee Swap?  Check out this On the Road passport cover from Penguin Books.  Here at Literary Traveler we are all about the intersection of literature and travel.  What better way to display your allegiance than to clothe your passport in Kerouac?
7. For the Cosmopolitan Literary Traveler:  Bon Voyage by Jetsetter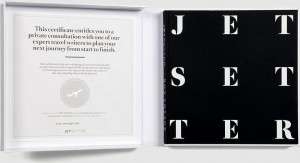 Jetsetter, known for its luxury travel deals on Gilt.com, is offering a product called "Bon Voyage by Jetsetter."  If you are looking for a unique holiday gift for a worldly Literary Traveler, look no further than the Jetsetter kit, which includes a gorgeous hardcover coffee table book of inspiring photographs, a certificate for a one-on-one private consultation with a staff travel writer and trip planner, and a removable (transportable) personal travel journal.
8. For the Extremely Well-Read Literary Traveler: The Grand Tour and The Route 66 Encyclopedia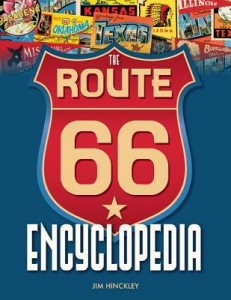 When shopping for the Literary Traveler, you can never go wrong with a book, and this season there are so many to choose from.  Impress the bibliophile in your life with a book that can cure her travel bug from the comfort of her couch.  Recently published, The Grand Tour: Around the World with the Queen of Mystery  provides a travelogue of Agatha Christie's 1922 trip around the globe.  The fascinating work includes Christie's own photographs, news clippings and travel memorabilia.  Another great edition to the literary traveler's library or coffee table collection is The Route 66 Encyclopedia, which provides bright photographs of American landmarks, as well as off the beaten path destinations.  The book is organized in an alphabetic encyclopedia style, providing historic and literary fun facts.
9. For the Active Literary Traveler: Pivothead Video Recording Eyewear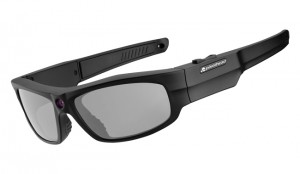 It can sometimes be tough to shop for that outdoorsy individual in your life.  How can you impress someone who thrives on adventure and never slows down?  A bicycle is so hard to wrap, and one can only own so many North Face fleece jackets.  A camera is always a great gift for someone who spends a lot of time ogling nature from vantage points most of us don't get to enjoy first-hand. This year, put a spin on the traditional camera with a hands-free version.  Because if your loved one's climbing a mountain, you don't want her to take her hands off the rock just so you can see the view. Enter Pivothead Sunglasses, which feature a Right Between The Eyes camera that takes first-person-perspective, high-definition pictures.  Side effects of giving this gift may include extreme gratitude and the urge to hum the theme from Mission Impossible while rappelling down a cliff face.
10. For the Literary Traveler Far From Home:  Personalized Marble Map Coasters
As Robert Louis Stevenson once said, "We are all travelers in the wilderness of this world." We're all from somewhere, and very often it's not the place we end up.  This holiday season, give a reminder of home with Personalized Marble Map Coasters from the New York Times Store. Provide any US address and the coasters will be formed from a map of three square miles, including that given point, which will be marked with a compass rose.  Each of the four coasters in the set are different, comprised of different portions of the map.  A perfect gift idea for anyone with a connection to a particular place, whether near or far.
Honorable Mention: 
A Whimsical Dream Gift for the Literary Traveler:  Fully Booked Tent by Field Candy
A high spec / high performance tent in the shape of a book?  Yes, please!  The Fully Booked Tent (how cute is that?) by Field Candy is a product that any Literary Traveler can get behind. Pitch it in your backyard and read R.L. Stine by flashlight as a throwback to your youth, or take it on the road and be the fanciest lodger at any campsite. Either way, it's a dream come true.