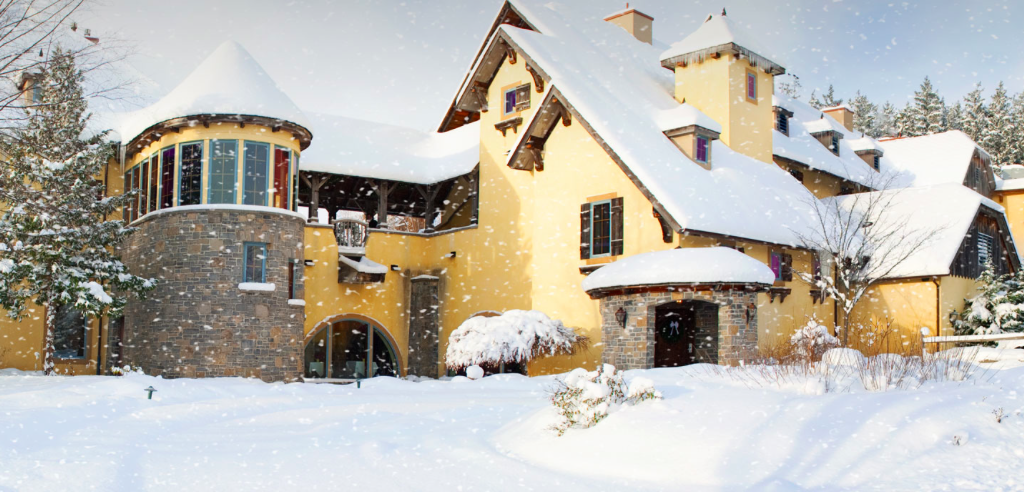 by Marisela Navarro.
I have always considered reading fiction to "escape" an active pursuit, not a passive release. It feels like you're forgetting yourself, disappearing from your life. But I think you're remembering. You're hunting. You're running away, but not just away. You're running towards something seen and felt. In Louise Erdrich's poem, "Advice to Myself," she writes:
Recycle the mail, don't read it, don't read anything
except what destroys
the insulation between yourself and your experience
or what pulls down or what strikes at or what shatters
this ruse you call necessity
I love these lines; this is beautiful advice and insists that reading is not a form of separating yourself, but a form of inhabiting yourself.
Traveling can be very much the same. You may be separating yourself from your home, your job, your responsibilities, but you are also living in the places you travel to. Turn your email off, your phone off—what you're left with is just the version of you with no email, no phone. You're still there. You're not gone. You haven't escaped—you've arrived.
Valentine's Day is coming, and with it, the release of the film Fifty Shades of Grey, based on the popular erotic novel by EL James. I don't imagine the appeal of the Fifty Shades trilogy is because everyone is into Bondage, Domination, Sadism, Masochism (BDSM).
It may just be sex appeal, in whatever form it comes (pun was not intended at first). But if I'm going to try to go deep here (it's hard not to pun), I imagine there is something about wanting a person you know is not good for you. Of letting yourself be with someone who goes against what you see for yourself long-term. In the novel Fifty Shades of Grey, as Anastasia Steele contemplates agreeing to Christian Grey's restrictive contract, she thinks:
I don't even know how to categorize him. If I do this thing … will he be my boyfriend? Will I be able to introduce him to my friends? Go out to bars, the cinema, bowling even, with him? The truth is I don't think I will. He won't let me touch him and he won't let me sleep with him. I know I've not had these things in my past, but I want them in my future. And that's not the future he envisages.
Ana goes for it. It doesn't matter whether you've read Fifty Shades of Grey, skimmed it, deny having read it, refuse to read it, forgot that you read it, or have no idea what I'm talking about. This isn't a critique on the book or the writing. I don't wish a relationship appendix that needs to spell out "No activity that involves the direct contact of electric current (whether alternating or direct), fire, or flames to the body" on anyone—but we could all use a sexy jaunt somewhere. It feels good to be wined and dined, to love recklessly, to own your decisions, good or bad. There are times for vicarious living and times to experience things for yourself. In honor of non-vicarious living, here's a round-up of places where you can have the Fifty Shades of Grey experience and a few places in New England where you can be wildly in love in whatever way you want.
A Few Ideas For The Grey-Obsessed Reader:
The Edgewater Hotel, Seattle, Washington
The Edgewater Hotel offers a No Grey Area package. It includes a joy ride in an Audi R8 Spyder, a helicopter tour, in-room champagne, aphrodisiac appetizers, and a Kama Sutra book upon arrival. For a less breathless asthmatic-y experience, you can book their Romance on The Edge package.
The Heathman Hotel, Portland, Oregon
The Heathman Hotel offers the 50 Shades of Oregon package. You can spend 6 nights and 7 days exploring the metropolitan and natural scenery of Oregon. It starts at the Heathman Hotel in Portland where Anastasia Steele said to Christian Grey, "How do you know about my thighs?" There are romantic dinners and bonfires to enjoy at Stephanie Inn in Cannon Beach. And finally Timberline Lodge. If you don't ski or snowboard, you can go snowshoeing on Mt. Hood, enjoy wine and cheese on a Snowcat ride to 8,500 feet, or take a guided hike to the summit. If you prefer to stay put at The Heathman, they also offer the Romeo & Juliet package.
Hotel Union Square, San Francisco, California
Part of San Francisco's personality hotel collection, Hotel Union Square, along with Hotel Diva and Kensington Park, offer the 50 Shades of Women "Come Again" package. You'll receive a black gift box; open it and find everything you need for a BDSM experience: a vibrator, whip, fur handcuffs, paddle, silk sash, tickler, condoms, and lubricant. The tickler is a black feather wand (not for dusting). The paddle is leather and satin (not for playing ping pong). $10 will also be donated to the Breast Cancer Emergency fund.
Eden Roc, Miami Beach, Florida
There are 50 shades of grey in sunshine at Eden Roc in Miami Beach. Their 50 Shades of Romance package includes an oceanfront luxury suite in their Ocean Tower, 20% off in-room dining with a complimentary bottle of champagne, "Red Room of Pain" cocktails, discounted shopping at Eberjey lingerie boutique, chocolate-covered strawberries, a "Laters, Baby" Do Not Disturb sign, and two tickets to see Fifty Shades of Grey at Regal Cinemas South Beach. When you're not in your room, you can stroll along Collins avenue with its array of historic art deco hotels, restaurants, bars, and shops.
Glider Plane Rides
Yes, Christian took Ana on a glider plane ride. You can do the same. Sail over Massachusetts with the help of Boston Glider Rides. Soaring Adventures of America offers glider rides in the United States with many locations nationwide, as does Luxergy. Afterwards, follow Christian's and Ana's lead and eat breakfast at your local IHOP. Order the original buttermilk pancakes with maple syrup, bacon, orange juice, black coffee with skim milk on the side, and English breakfast tea. While you order, don't take your eyes off your lover.
And Since Literary Traveler is Based in Boston, Here are a Few Romantic Getaways for New Englanders:
Boston Harbor Hotel, Boston, Massachusetts
The Boston Harbor Hotel is offering nine Valentine's Day packages. Attend the Champagne Dinner Dance on Saturday, February 14th or a Jazz Brunch on Sunday, February 15th. Have a gourmet four course dinner at Rowes Wharf Sea Grille or attend their frozen chocolate extravaganza, Hot Chocolate on Ice. They are also offering a February School Vacation Week package for those who wish to celebrate Valentine's Day with the whole family.
Blantyre, Lenox, Massachusetts
This 5-star hotel has their very own skating rink. You can order off their Hot Chocolate menu, have an ice picnic, or get cozy in the Warming Hut. If you like to travel with other couples, they offer Snow Barbeques for parties of 8 or more. For Valentine's Day, they are offering a Weekend of Romance with chocolate and champagne on arrival, cocktails by the fire, and a horse and sleigh ride. This place is worth checking into even if you don't go for Valentine's Day. Recently, they held the Burns Supper event with the traditional address to a Haggis. A six course Scottish tasting menu was paired with bagpipe music and Robert Burns poetry readings.
Mirbeau Inn & Spa, Plymouth, Massachusetts
The beautiful grounds of Mirbeau Inn and spa was recently visited by the staff at Literary Traveler. The Valentine's Day Package includes a five course dinner at their onsite French restaurant Henri-Marie, breakfast in bed, and a couples' massage. The inn has the semblance of romantic Paris. The perfect place to be in love or play lovesick, reading French poetry by the fireplace in your own guest room: I've dreamed of you so much that my arms, accustomed to / being crossed on my breast while hugging your shadow would perhaps not bend to / the shape of your body. (From "I've Dreamed of You So Much" by Robert Desnos, translated by William Kulik).
Norumbega Inn, Camden, Maine
Known as "the stone castle by the sea," the Norumbega Inn was originally a private residence inspired by European castles. It was built in 1886 and converted into a B&B in 1984. The inn overlooks Penobscot Bay. View photos of all their gorgeous rooms; they offer ocean views, private patios, and gas fireplaces, among other amenities. You can stay in the castle's original library. Breakfast is included every morning, and you can indulge in a delicious dinner by chef Phil Crispo, co-owner of the inn, former instructor at Culinary Institute of America, and winner on the Food Network show Chopped.
Castle Hill Inn, Newport, Rhode Island
The beach in the winter is incredibly romantic. Castle Hill Inn is located on a peninsula on the western tip of Newport. Take a walk on Castle Hill Beach or explore the rocky shore of Grace Kelly Beach, a hideaway where Grace Kelly used to spend her time between takes for the 1956 American musical comedy, High Society. They are currently offering three packages, all including breakfast, afternoon tea, and a three course dinner at the Castle Hill Dining Room. The Winter Wonder escape also includes two tickets to any of the Newport mansions. The Respite and Renewal package includes spa treatments for two at Farmaesthetics Skincare Boutique. And the Wine and Dine package includes an additional dinner for two at 22 Bowen's Wine Bar & Grille and two tickets to the Newport Art Museum.
Marisela Navarro is a writer in Boston. She has published short fiction in SmokeLong Quarterly, the anthology Flash Fiction Funny, Wigleaf, 100 Word Story, and Matchbook. She is in the MFA program at Emerson College in Boston and an editorial intern at Literary Traveler.