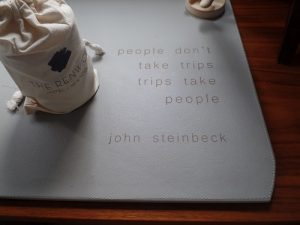 by Francis McGovern
In our series on literary and historic hotels, we take a look at some hotels that can inspire your literary travels.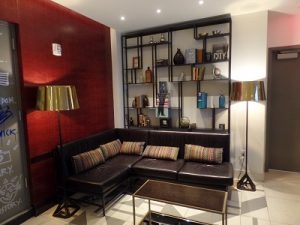 On a recent visit to New York City, we spent some time at the Renwick Hotel (118 E 40th St). The hotel is named after James Renwick Jr., one of the most successful American architects of the early nineteenth century. The hotel is known for the great artists, writers and intellectuals of the 1920's who frequented the property, and includes remnants of the past with artwork from local artists in the guestrooms.
Location can be an important factor depending on your type of visit to New York City. New York has something for everyone so if you're going to be hopping around Manhattan then the location of the Renwick can make exploring that much easier.
It's just around the corner from Grand Central Station off Park Avenue. It's easy to walk to a variety of places such as Rockefeller Center and Time Square. Also it's not hard to hop in a cab or on the subway to to Greenwich Village, Soho or Central Park.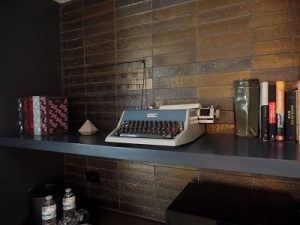 What's great about the Renwick is that it really feels literary-centric. You could easily find your inspiration or have a your own lost weekend here if the conditions were right. The paintings and the decorations in the suites are appointed much like a writer's studio.
Whether it's a the mural on the wall when you first enter the property or a typewriter on the Shelf in your room along with a collection of great books that starts your mind to sizzle with the possibilities. There's a number of literary suites including the Gertrude Stein suite. We stayed in a suite up on the 14th floor. From one corner of the suite we could see the Empire State Building from the window.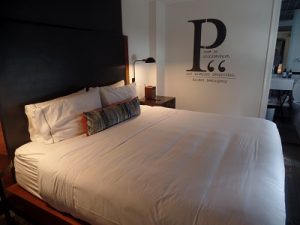 The staff was friendly and welcoming but not too intrusive and so the hotel was there to inspire but also to let you do your own thing and come and go as you please which was great. It's newly done over as of 2016. And it's the first curio property by Hilton that's in Manhattan. It's great place to explore your literary imagination and start the first or last chapter of your novel.