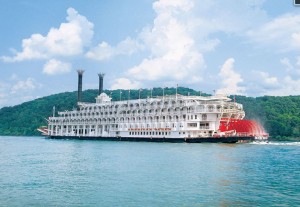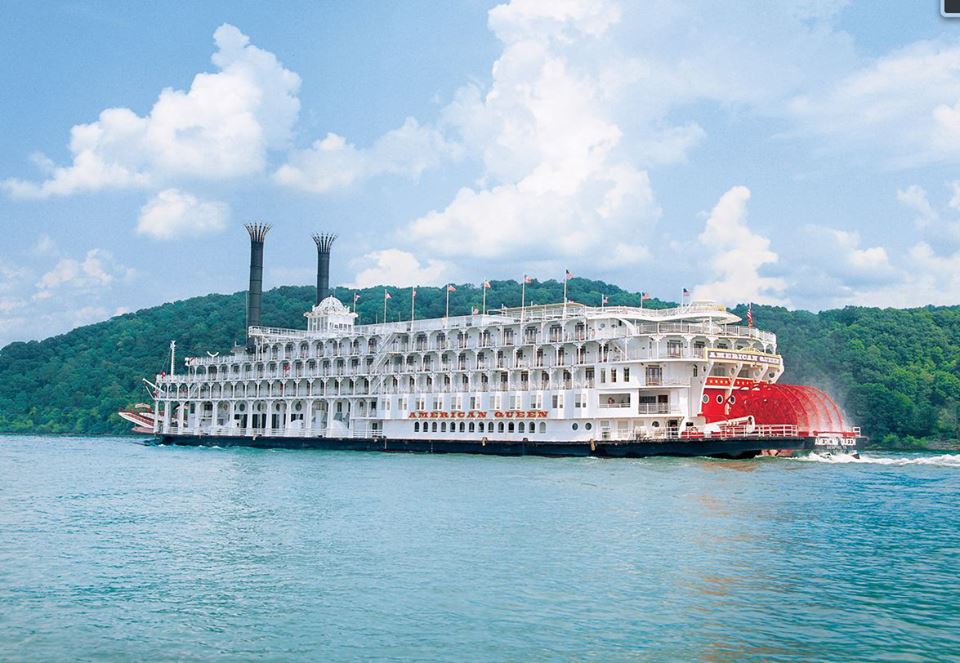 Destination:
The Lower Mississippi: New Orleans, Memphis
The Upper Mississippi: St. Louis, St. Paul
The Tennessee River: Memphis, Chattanooga
Special Deals:
Save up to $1,850 Per Stateroom – Book Two Staterooms and get the Third FREE! *
Call 866-225-2008 for reservations and to take advantage of special pricing!
*Savings apply on 11/22 & 12/13 Roundtrip New Orleans itinerary; 12/20 New Orleans to Memphis itinerary; and 12/6 & 12/27 Memphis to New Orleans itinerary
Description:
Deluxe accommodations aboard the world's largest riverboat
Complimentary shore excursions in every port
Included one-night deluxe hotel stay prior to voyage
Daily lectures by onboard history & culture experts
Acclaimed cuisine & entertainment.
The great rivers of America were the highways of early exploration. Stories and surprises lie around every bend surrounded by magnificent scenery. Our journeys through the heartland offer a unique perspective on America's history, culture and landscape that you can't get anywhere else: up-close, in-depth and unforgettable.
We value our country's history. It is important to remember where we came from, which is why the American Queen Steamboat Company partners with the National Trust for Historic Preservation to preserve American heritage and promote America's National Treasures. The American Queen Steamboat Company will make an annual donation of $100,000 to the National Trust as well as give guests the opportunity to make a donation. National Treasures are endangered places of national significance. They are beloved one-room schoolhouses, inspiring national monuments, ancient sites, and modern masterpieces. Each National Treasure tells a revealing part of the American story.
American Queen Travelers will have the opportunity to learn more about the National Trust's National Treasure sites, located along the Mississippi River. Special attention to preservation concepts and techniques, as well as the work of architects, historians and other professionals in the field of historic preservation will be highlighted onboard and onshore. Traveling on the Mighty Mississippi and its tributaries aboard the American Queen, you will be transported back in time, to an era of leisurely and romantic travel. Longer than a football field and towering six decks in height, she is the largest riverboat in the world and a marvel of American engineering. Laced with gingerbread trim, fluted stacks and a giant red paddlewheel, she is a sight to behold. Her interiors are equally magnificent, resplendent in polished mahogany, rich fabrics and Tiffany glass.
Her all-American crew is the epitome of Southern Hospitality and the reason so many of our guests return time and time again. Crew members take genuine delight in ensuring that every request is fulfilled and every detail tended to. And when you choose to share your vacation with us, you will share it with like-minded peers and friendships follow naturally. Along the way, a kaleidoscope of destinations awaits. Storybook American towns and vibrant, bustling cities provide a bit of excitement between peaceful fields of gold and majestic, soaring mountains. These are the same sights and sounds that compelled the works of Mark Twain. To travel aboard the American Queen is to immerse yourself in extraordinary American experiences, shared only by a discerning few.
Dates:
For 2013 dates and detailed pricing information, please see the 2013 Tour Information here.
For more information on this trip please contact National Trust Tours, an affiliate of the National Trust for Historic Preservation, at 888-484-8785
Itineraries:
Introducing the Lower Mississippi:
Roundtrip New Orleans (9 Days)
This journey showcases the diversity and drama of the Lower Mississippi. From the legendary jazz of Bourbon Street to the battlefields of Vicksburg, this is an immersion in Southern Culture. Discover the romance and antebellum charms of famous plantations in Natchez, Oak Alley and Houmas House. St. Francisville's storied past saw it change hands between seven different nations, and it contains more than 140 buildings on the National Register of Historic Places. Baton Rouge is the capital of Louisiana, and you will be both amazed and amused by the city's colorful history and larger-than-life political figures.
St. Louis to Memphis (8 Days)
Share more than just an amazing journey, share memories of grand vacations past as you reunite with loyal past guests whose excitement and dedication to the history of Steamboating is equaled only by their enthusiasm for the many wonders that await on this voyage from Midwestern warmth of St. Louis to the Southern charm of Memphis.
New Orleans to Memphis (9 Days)
Explore the land of bawdy blues and southern belles. This journey showcases the diversity and drama of the Lower Mississippi River. From New Orleans to Memphis, the river rolls slowly and expansively, smooth as a southern drawl. The bayous and woodlands along the shore create dramatic landscapes that are virtually unchanged since the days of the French fur traders. Gracious towns with palatial mansions and tree-lined streets abound. History is everywhere – in silent Civil War cemeteries, in the soulful gospel blues of Helena and virtually everywhere you turn in Memphis, best known for jazz, barbeque, and of course The King of Rock and Roll and his home at Graceland.
Memphis to New Orleans (9 Days)
When ghost stories and bourbon combine, a good time is sure to follow. New Orleans' aptly-named Bourbon Street is the epicenter of nightlife in a city where Mardi Gras is a sacred holiday. Myrtles Plantation, just outside St. Francisville, will enthrall you with tales of phantoms, hauntings and supernatural events. In Baton Rouge's Boutin's Restaurant you can dance to live Cajun music, and treat yourself to a shot of bourbon. No matter where you travel on this special journey, you'll find bourbon tastings, distillery tours and a frightening dose of ghosts and goblins.
Introducing the Upper Mississippi:
St. Louis to St. Paul (9 Days)
Prepare to be wooed by the magic of the Midwest. Once one of the largest and busiest rail terminals on earth, St. Louis' Union Station now has become an expansive and bustling marketplace. At The Mark Twain Boyhood Home & Museum in Hannibal, learn everything that you need to know about this fascinating literary icon. America's Heartland is full of surprises that will leave an indelible impression.
St. Paul to St. Louis (9 Days)
There was a time when grandmothers, clad in sensible shoes and aprons sprinkled with flour, welcomed us to their front porches for a glass of milk and a slice of homemade pie. Along the Upper Mississippi from Minnesota to Missouri, their spirit lives on in the  generosity and independence of the people you will meet on this remarkable journey. Give us just one week, and we'll take you back to a time when anything seemed possible.
Introducing the Tennessee River:
Memphis to Chattanooga (12 Days)
Brother fought against brother and on this remarkable voyage, renowned historians, balladeers and actors will guide you through the sacrifices of the boys in blue and gray. Each port of call played a part in a conflict that tore a nation apart but today as you visit these historic sites, you will appreciate how the fabric of America has been stitched back together once again.
Chattanooga to St. Louis (9 Days)
Since America's founding, the belief was that the new country's destiny was to stretch all the way to the faraway Pacific Ocean. Relive the days when great wagon trains headed west with the dreams of a nation in tow. Though you can't see the Pacific surf from the Gateway Arch in St. Louis, you can still look westward, imagining the courage it took to push the nation's boundaries toward a coast over 1,000 miles distant.
Leaders:
The National Trust for Historic Preservation
Fees:
For 2013 dates and detailed pricing information, please see the 2013 Tour Information here.