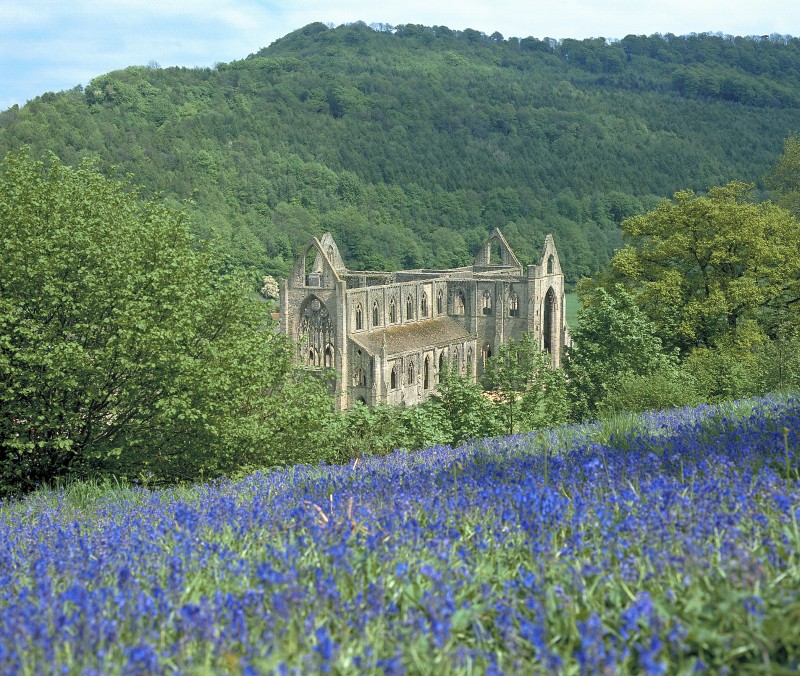 Destination:
Wales
Description:
Special edition of South Wales Heritage Trail
Wales is commemorating what would have been Dylan Thomas' 100th birthday on 27 October, 2014. Not content to settle for just a day, Wales is bursting with special events all year long! Dylan Thomas is the country's most well known and honored writer. No matter how far he roamed, Dylan was always drawn back to Wales and his love of his homeland is reflected in his work. Join us as we celebrate DT's life, seeing some of his homes and using his words as our guide.
Dylan Thomas is not alone, wonderful Wales has been inspiring artists as far back as the 6th century. The first tales of King Arthur are Welsh. Share in the vision of Wordsworth standing before the majesty of Tintern Abbey or Francis Kilvert walking the paths between Hay and Clyro. The long roll-call of Welsh writers include Richard Llewelyn, Roald Dahl and Bruce Chatwin to name a few.
Come to South Wales and let these weavers of magic tales provide us our road map to explore the history and heritage of this rich land. And who knows, maybe, just maybe, some of the Celtic magic might just rub off!
Dates:
April 13th–April 17th, 2014 (5 days, 4 nights)
BOOKING CONTACT: Special Group Tours
Email: specialgrouptours@yahoo.com
Visit them online: www.specialgrouptours.com
Toll Free: 866 725 5250
Tentative Itinerary:
Oft imitated, never duplicated! This itinerary is an original SGT itinerary, property of Special Group Tours and to be used only with express permission/in conjunction with SGT.
This tour begins and ends in London.
DAY 1 — Sunday
From London, we depart our central meeting point at approximately 9:00am and travel via the pretty Chiltern Hills, an area teeming with literary heritage, to historic Gloucester. Here, we'll see Gloucester Cathedral and can explore children's literature connections withHarry Potter, Beatrix Potter and Humpty Dumpty.
This afternoon, some lovely borders scenery in this relatively 'undiscovered' region of Wales, we may find time for some hidden Border castles and the oldest pub in the country. Our destination is Hay-on-Wye, called the 'World's Largest Used Book Centre' where even the castle dungeon is lined with books. Those interested in some walking opportunities, your guide will be on hand to assist you with some options. As this is our overnight location this evening, we've ample time to explore at our leisure.
NIGHTSTOP: Hay-on-Wye
DAY 2 — Monday                       
Today we make our way to the coast, via the market towns of Brecon, with its interesting cathedral, and magical Carmarthen, the reputed home of King Arthur's wizard Merlin.
Laugharne is a charming town where Dylan Thomas chose to live for 16 years. Dylan described it as "this timeless, mild, beguiling island of a town…" Many characters from his poem Under Milk Wood were based on local people. On our visit, we can follow the cliff walk to his Boathouse, enjoying the stunning views over the estuary, raise a glass in the newly refurbished Brown's Hotel, one of Dylan's favourite watering holes, pay respects to his final resting place and perhaps browse Corran Books if you fancy.
Later we'll make our way to our overnight location for the next few evenings, on the edge of the Vale of Glamorgan.
NIGHTSTOP: Bridgend area
Day 3 — Tuesday
This morning, we'll call into Margam, as we're near, to see ancient crosses and inscribed stones including the Great Cross of Conbelin. The 12th Century Christian relics are built upon older Celtic remains so an interesting stop.
Our main port of call today is Dylan Thomas' hometown of Swansea and the scenic Gower Peninsula. We can explore Swansea's Maritime Quarter, DT's Birthplace Museum at 5 Cwmdonkin Drive and theMan and Myth exhibition at the Dylan Thomas Centre. Here too is yet another opportunity for book lovers to shop rare books and collectibles if they wish!
Dylan called The Gower "one of the loveliest sea-coast stretches in the whole of Britain" and it certainly is – also a place to sample some of the freshest fish n chips you'll ever taste! Highlights of this 18 x 5-mile peninsula include the seaside town of Oystermouth with its 13th Century castle and The Mumbles, giving us the chance to stroll the Victorian pier.
En-route back to our accommodation, as time permits, a drive through the former Welsh mining area of Rhondda Valley. This time is so memorably captured in the great novel of industrial Wales How Green Was My Valley. This area was also the inspiration for many of Alexander Cordell's terrific historical novels, so a fine choice on our literary theme.
NIGHTSTOP: Bridgend area, as above.
DAY 4 — Wednesday
Today, enjoy a panoramic tour of the Welsh capital city of Cardiff. Our focus is on Cardiff Bay, Europe's largest waterfront development, and the area's connections to children's author Roald Dhal and BBC's Doctor Who.
Our day will also include theopen-air Museum of Welsh Life in the village of St Fagans. This fascinating mirror reflects hundreds of years of Welsh life. Dozens of authentic buildings have been transplanted from all corners of the country, painstakingly and faithfully rebuilt here. Houses, churches and chapels, a mill, bakery, pubs and even a school, have been wonderfully preserved.
Should we find ourselves with spare time this afternoon, we're spoilt for choice in the wonderful Vale of Glamorgan! Perhaps wander the Valley of Kings where the wizard Merlin was schooled, or via the rugged coastline where smugglers lured ships to the rocks, or maybe even cross a river by 13th Century stepping stones.
NIGHTSTOP: Bridgend area as above
DAY 5 — Thursday
We've even more lovely places to see on our final touring day! A morning drive through the scenic Wye Valley, the breathtakingly beautiful setting for Bruce Chatwin's On the Black Hill will bring us to Chepstow, home to the first Norman stone castle in Wales and the area where Harry Potter author JK Rowling grew up. Later, see the romantic Tintern Abbey, inspiration for one of William Wordsworth's loveliest poems.
Alas, we must take our leave of the 'Land of the Red Dragon,' crossing the river Severn back across the border. We will make our way back into London, arriving approximately 18:00.
Accommodation is separate tonight, available for the appropriate supplemental fee.
Fees:
$1,699 USD per person in twin/double room; $1,999 USD single rate
Services of a driver/guide for 5 touring days, accommodation for 4 nights while on the tour including breakfast and dinner daily. Your price also includes all entrance fees to attractions, transportation and all taxes and tips other than those you may wish to give your guide.
Airport transfers, accommodation pre and post tour, London city tours, London attraction passes and London transport passes are not included but can be added to your package as you wish. Ask us for details.